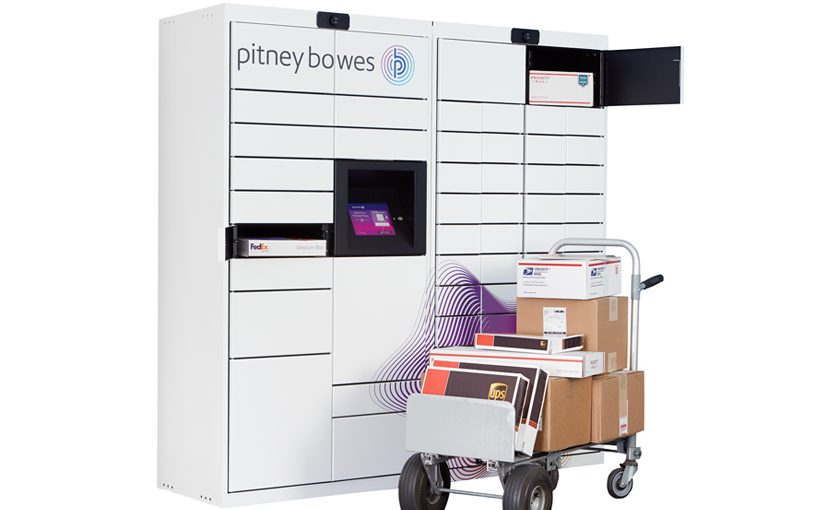 Intelligent Lockers
Simplify the inbound package and asset experience with custom built solutions that deliver safety, security and convenience.
Let us help you elevate your parcel & asset management.

Request more information
Contactless delivery
Safe, secure drop-off & pickup
Automated mobile alerts for pickup
24/7 self-service access
Customized solution based on needs
Why Pitney Bowes Intelligent Lockers?

Safety and security
Our lockers provide monitored delivery and offer 24/7 contactless, self-service pickup. They mitigate risk of lost, misplaced or stolen packages. Plus, no more overcrowding mailrooms.

Customizable Solutions
We can help you customize your intelligent locker solution based on your space, volume, layout and workflow requirements. You can scale your locker footprint as your demand changes.

Next Gen Client Experience
Modernize parcel pickup with convenient 24/7 self-service access, barcode scanning and automated mobile alerts. Our technology enabled lockers reduce long pick-up lines and also help save your staff time.

End-to-End Service
Rely on our support from pre-purchase to post-purchase and everything in between. Our local service teams will quickly respond to your calls and needs.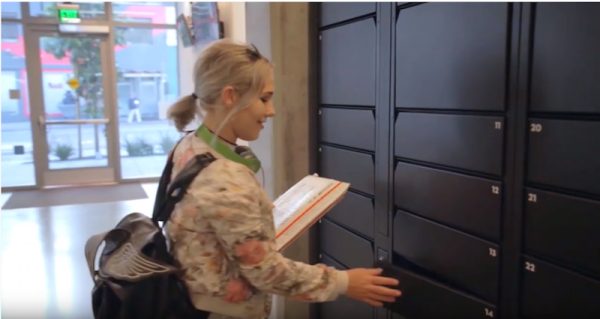 Receive and deliver with ease
The simple solution to manage package and mail delivery demands while providing secure delivery of your customers' valuable goods 24/7. 
Request more information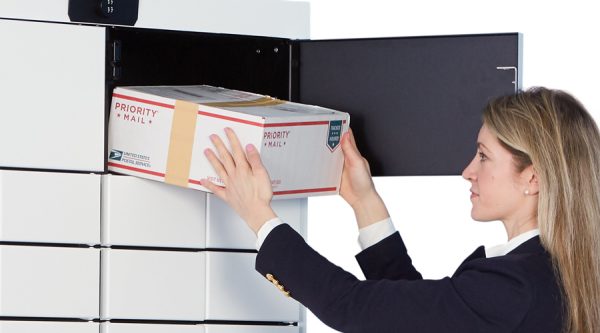 Client Profile: State of Louisiana
See how the State of Louisiana Office of Technology Services upgraded their in-person mail delivery to contactless delivery with secure locker technology.
Download Case Study
Superior Quality
Experience the superior build and durability of our lockers manufactured in the USA.
Seamlessly Software Integration
Integrate seamlessly with SendSuite® Tracking solutions or your existing receiving software.
Extend Your Brand
Color customization available to match your organization's branding or location aesthetic.
Outstanding Customer Service
J.D. Power recognizes Pitney Bowes for providing "An Outstanding Customer Service Experience" for Assisted Technical Support.
* J.D. Power 2020 Certified Assisted Technical Support Program, developed in conjunction with TSIA. Based on successful completion of an audit and exceeding a customer satisfaction benchmark for assisted support operations. For more information, visit https://www.jdpower.com or https://www.tsia.com
We're here to help
Let us help you simplify your inbound package and asset management experience.