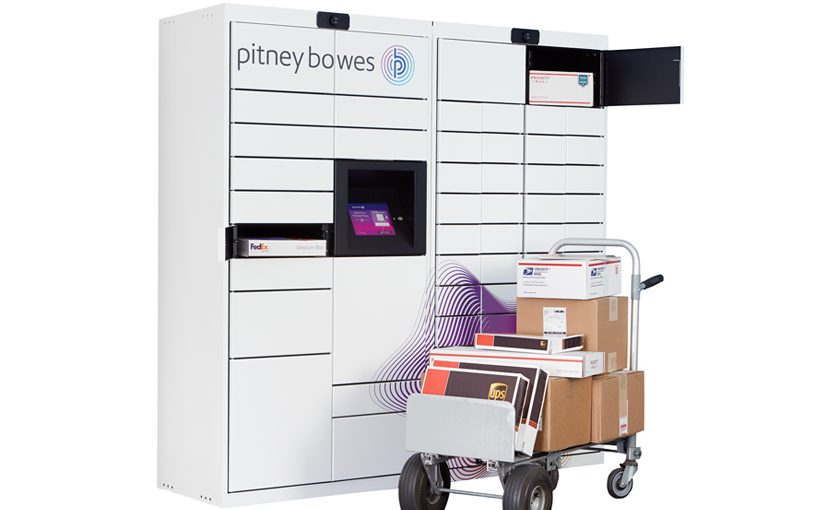 ParcelPointTM Smart Lockers
Simplify the inbound package and asset experience with flexible smart parcel locker solutions that deliver safety, security and convenience. 

Let us help you elevate your parcel & asset management.
Contact us today
The convenient, secure way to meet package and mail delivery volume

Safe, secure, contactless delivery

Automated mobile alerts for pickup

24/7 self-service access

Preconfigured and customizable options

Delivery options in 4 weeks or less*
*In the contiguous U.S.
How does contactless pickup work with ParcelPoint Smart Lockers?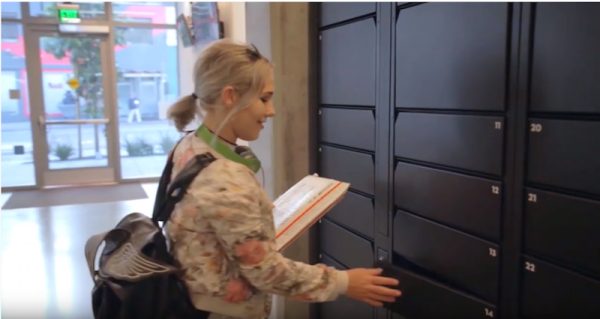 Receive and deliver with ease
Smart parcel lockers are the simple solution to manage evolving package and mail delivery demands while providing secure, anytime, intelligent pickup options for recipients.
Watch Video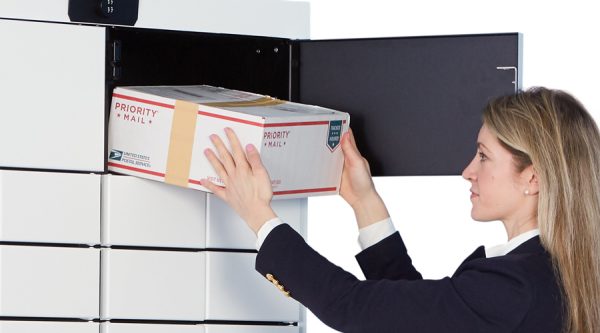 Client success story
See how the State of Louisiana Office of Technology Services upgraded their in-person mail delivery to contactless delivery with smart parcel locker technology.
Download case study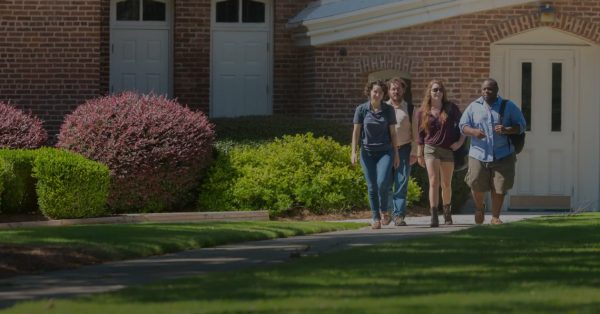 Eliminate campus mail center chaos
In today's digital world, students are arriving at college carrying fewer belongings, knowing they can buy whatever they need and have it delivered. Pitney Bowes understands, and helps schools just like yours to streamline their mail center processes each and every day with our receiving solutions.
Watch Video
Key features

Superior Quality
Experience the superior build and durability of our lockers manufactured in the USA.

Extend Your Brand
Color customization available to match your organization's branding or location aesthetic.

Seamlessly Software Integration
Integrate seamlessly with SendSuite® Tracking solutions or your existing receiving software.

Outstanding Customer Service
JD Power recognizes Pitney Bowes for providing "An Outstanding Customer Service Experience" for its Technology Service & Support Program.*
**J.D. Power 2021 Certified Technology Service & Support Program, developed in conjunction with TSIA. Based on successful completion of an audit and exceeding a customer satisfaction benchmark for Technology Service and Support operations. For more information, visit www.jdpower.com or www.tsia.com.
Frequently Asked Questions
Smart lockers are the simple, modern solution to manage evolving package, mail and asset delivery demands. They increase efficiencies and provide secure, contactless pickup options for recipients at their convenience. From pre-configured solutions delivered in 4 weeks or less to customizable solutions to fit your specific volume, space, layout and workflow requirements, Pitney Bowes has a smart locker to fit your needs. Plus, our smart lockers seamlessly integrate with receiving software, enabling you to receive and deliver with ease.
Organizations and campuses that receive large volumes of packages clearly understand the challenges in managing package receiving and delivery. An end-to-end smart locker solution from Pitney Bowes provides:contactless delivery, improving the package pickup experience for recipients.an additional delivery/pickup destination freeing up space in crowded mailrooms and reducing the number of lost or misplaced packages.increased efficiency of mailroom labor resources.

There are a number of key elements to consider. Here's a short list:Choose a partner with a strong service infrastructure who can immediately respond to your service call. This is essential to ensure your organization's mail center continues to operate with little to no interruption.Evaluate the build quality of the locker as well as its software integrations. In other words, confirm the software's capability to deliver operational efficiencies you need.Assess the longevity and reputation of your potential partner. You want to be certain the provider can support you for the term of your business.
Build quality refers to the quality of the structure, including materials, durability and design. It's important because many lockers are manufactured with sub-par materials, resulting in excessive maintenance and replacement costs early on. The quality of the hardware needs to be durable enough for constant use, plus wear and tear over time. Look for heavy-duty materials such as steel gauge for durability.
Typically delivery from a smart locker provider can take 12 weeks or more. ParcelPoint pre-configured Express Series smart lockers are designed to meet the most common parcel delivery needs and are delivered in 4 weeks or less. ParcelPoint modular Plus Series smart lockers are customized to meet your specific parcel and asset management needs and are delivered in 10 weeks or less.
Our smart lockers provide actionable analytics and data reporting to help you make fact-based decisions regarding your operations and user experience.

Yes. Our smart lockers come equipped with emergency battery backup, to ensure the smart locker remains fully functional. The lockers also contain a manual override, so you can always access the locker's contents.
Yes. Our lockers provide an excellent platform to promote school spirit by adding your logo, team mascot or other graphic images and words. Businesses and other organizations can also display their brand identity and publicize internal communications by using the lockers as a traffic-heavy billboard. The visual display ideas are endless.
Yes. The system provides full transparency into the lockers in use, duration of time that each package remains in a locker, as well as the empty lockers available for accepting contents.
Pitney Bowes has been in business for more than 100 years. Our innovative technology is ever evolving to provide customers with solutions that fit their needs today and easily scale for future growth. Our end-to-end ParcelPoint smart locker solution combines the benefits of physical locker storage with the advantages of our receiving cloud/on-premise software. It's a complete solution, coupled with unrivaled local service and the expertise of Pitney Bowes.
Pitney Bowes
Pitney Bowes has been recognized by J.D. Power for providing "An Outstanding Customer Service Experience" for its Assisted Technical Support. Learn More.