We organized your online billing to help you quickly access what you need - with fewer clicks.

Need help? Take a virtual tour of the billing experience.
---
Sign in to your account, then select a button in the section, Your Financials: 


Go directly to online billing by selecting this button:

 Go to Your Financials
---
Find answers to common billing questions:
TIP: You must create a profile before you can access online billing.
---
Pay Your Bills Online
---
Summary view of all accounts


View & Print Bills
You can view and print a copy of each bill directly from the Summary page. Scroll down past your account summaries, which include a snapshot view of the current balances available in each type of account.
In the section, View, Print & Pay, instantly download a copy of a bill. Use the option to select current bills or past bills. 
Select the PDF icon to view and print a copy.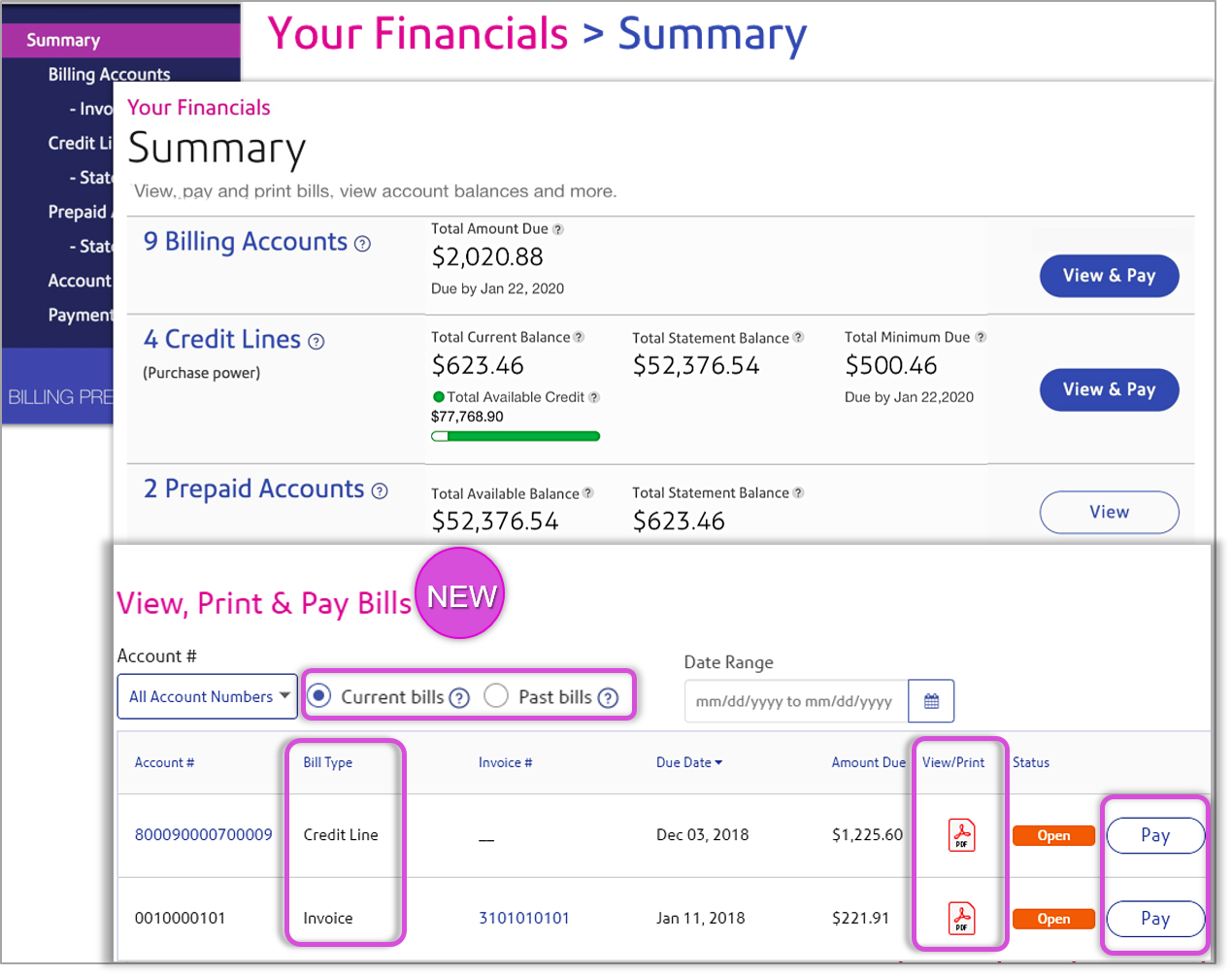 See View and print your invoices and statements online
 for more information.
---
More Payment Information:

 TIP:  Your Account FAQs contains helpful articles about features and common tasks:
---
Your Account Number
Your 10-digit Billing Account number streamlines access to your information. You can also use your 16-digit Credit Line | Purchase Power account number to set up your profile. Find your account number on your agreement documents and onboarding emails, or at the top of your bills. Learn how to find your account numbers.
Create your profile using your Account number and email address - then instantly access our enhanced online experience. 
You may need to add an account if you do not see your invoice(s) or all products that should be associated, once you create your profile and sign in.
---
Summary view of all Accounts
          Instantly View, Print & Pay Bills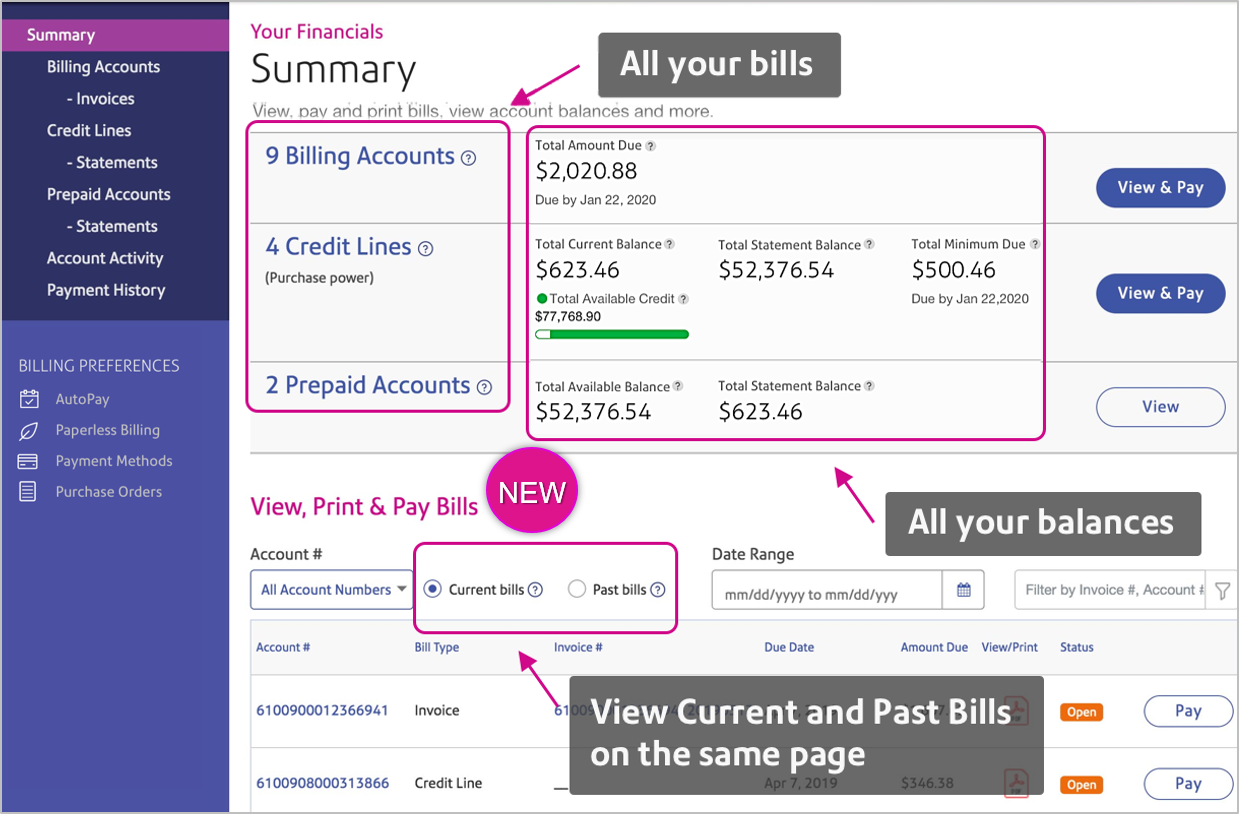 ---