Advantages of Implementing Desk Booking Systems in the Workplace
Maximise your employees' productivity and job satisfaction by embracing innovative solutions like desk booking or hot desking software
Advantages of Implementing Desk Booking Systems in the Workplace
In recent times, office culture has been completely transformed in response to changing work models, such as hybrid and flexible working. Employees now prefer a working environment that features flexibility, satisfaction, and productivity.
So where telecommuting and alternate officing are evolving to become new norms, facility managers are opting for advanced technological solutions, such as a desk booking system or hot desk booking system. This is to streamline how you can manage facilities and how employees can interact with their workplace.
Let's explore desk booking software, including how it helps businesses optimise their workplace.
What is a Desk Booking System?
The desk booking system is a digital tool that assists employees reserve the given desks effortlessly, as well as controlling access and tracking real-time usage. In an age of hybrid work environments, assigning permanent desks to employees is just a waste of resources.
With a hot desk booking system, you give your employees an option to choose their desks in a shared office environment based on their needs and preferences. They can book their desks in a workspace for a particular day or some hours. Similarly, this advanced system also enables room booking for your meetings, conferences, seminars, etc.
Almost every booking software gives online visibility to employees about when or where desks or meeting rooms are free so that they can plan their schedules accordingly. This is a next-level optimisation and allocation of physical space, incorporating flexibility, productivity, and cost-effectiveness in your workplace.
Key Benefits of a Desk Booking System
Let's head to 6 of the most important benefits of integrating desk booking software in your work environment.
Improved Productivity and Flexibility
A flexible workplace equates to increased employee satisfaction, leading to better performance and increased productivity. According to a study, 85 per cent of employees agree that a flexible working environment boosts productivity.
A hot desk booking enables employees to choose their preferred working environment. If a particular employee prefers working in a less crowded environment, they can choose a schedule when fewer employees will be using the facility.
On the other hand, employees who can perform better in collaboration with their team can choose their schedule accordingly. This software will provide employees with high visibility so they can choose their work style and schedule based on their preferences.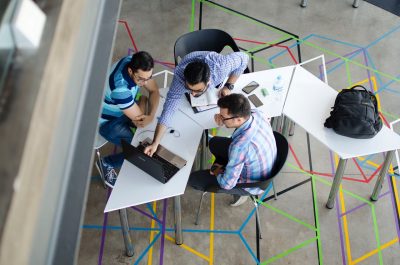 Work from Anywhere Capability
Since the pandemic, work is no longer limited to a traditional office setting. As per a Gallup poll, 37 per cent of employees are willing to leave their current job in favour of more flexible workplaces. Therefore, facility managers should ensure their workplace is capable of catering to the post-pandemic expectations of employees.
A hot desk booking software allows workers to work from anywhere, whether it is within the office facility, at home, or at a client site. With the ability to reserve desks in advance, employees can seamlessly transition between different work locations.
This helps in maintaining their productivity and efficiency regardless of their physical presence in the office. This desk scheduling and booking system supports the mobile workforce and fosters a positive work-life balance which is the essence of employees' productivity.
Time-Saving Benefits
When hybrid employees are unable to find an empty desk or a meeting room to carry out their work, it not only leads to frustration but also wastes their valuable time. The time-saving aspect of hot desk booking software is another great advantage.
Employees no longer have to waste their valuable time searching for available space or dealing with overcrowded areas. For instance, if an employee spends only 5 minutes in the desk searching process and you have 15 employees, it means 60 minutes of your manpower has just gone down the drain.
The key features of desk bookings involve room scheduling, visitor management, as well as a meeting room booking system. This offers a one-stop space management solution, saving you valuable time and effort.
With a hot desk booking system in place, employees can check desk availability of meeting rooms and desks in real-time, reserve their preferred spaces, and directly proceed to their designated desks upon arrival.
Besides, it also automates administrative tasks, such as managing cancellations and reservations, as well as ensuring real-time monitoring for facility managers. This streamlines the workflow, reduces time wastage, and enhances overall efficiency.
Better Space Utilisation
According to a study by McKinsey, 20 to 40 per cent of office space usage has been reduced due to remote work rush. Empty office spaces translate to high real estate and utility costs. Therefore, an efficient office space management system is a must-have to streamline office space usage and prevent an empty office scenario.
According to CNN, 50 per cent of major global companies will require less real estate in the next few years. A desk booking system tracks desk usage patterns and occupancy rates, which can help facility managers identify underutilised areas and make informed decisions in their space allocation.
This valuable insight helps enable an agile workplace with streamlined space utilisation and reduces real estate costs.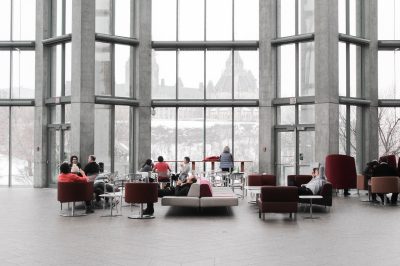 Cost-effectiveness
The occupancy costs are always increasing. An average office space costs from $2 to $23 per square foot. One wasted square foot will count directly into your expenses, but there are also hidden occupancy expenditures as well.
For instance, heating, lighting, plumbing, etc., of empty meeting rooms and desks add up to a big sum in the long run. On the other hand, a desk booking system eliminates the need for dedicated desks or rooms. This means you will require less space for your visiting employees, which helps save occupancy costs.
Besides, this workplace management software facilitates the downsizing or consolidation of office spaces based on real-time usage data delivered by a desk booking solution. With the money saved from lower real-estate costs, you
can invest in other resources or amenities that can guarantee employee satisfaction.
Real-World Examples
Many renowned companies have shown interest in the shared workplace scenario and are making efforts to integrate a desk-sharing system in their offices.
For instance, Google has initiated a new desk-sharing system in response to the major contribution of hybrid work in their woken culture. As the majority of the employees were coming to offices just twice a day, this system is now being utilised to save real estate costs and avoid the instances of empty desks and rooms.
A company named Ernst & Young (EY) incorporated a desk sharing and reserving system in their Chicago office to reduce their space occupancy. With the help of hot desks, they successfully reduced their space usage from almost 250 square feet per person to 100 square feet per person.
A banking giant, HSBC was on a venture to reduce its office space by 40 per cent. Therefore, they took the aid of a hot desk booking system on an open-plan floor. The top managers have lost their dedicated offices and now have to reserve their desks to undergo their work.
Takeda Pharmaceuticals has no dedicated offices or desks, not even for bosses. With a hot desk booking system in place, they have only 40 hot-desk booking workstations from the prior 120 desks. Similarly, Unilever has reduced their desk spaces from 800 to 500 hundred by following an open-plan desk booking tool.
There is an inexhaustible list of companies that are leveraging hot desk booking systems. they have transformed their workstations in an attempt to reduce their real estate costs and offer a cool and flexible work environment to their employees.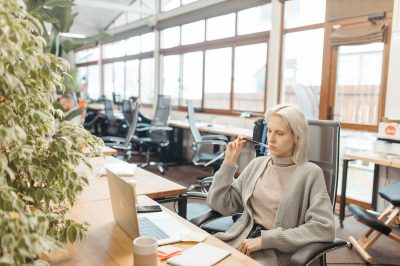 Final Words
To meet employees' expectations of a flexible workstation, you should embrace innovative solutions, such as desk booking or hot desking software. For employees, it entails a smooth desk reservation, quick meeting room booking, high flexibility, and job satisfaction which leads to more productivity and better outcomes.
Besides, the real-time data will help facility managers to get a better insight into who is coming and leaving the office to ensure better monitoring of their workplace. Moreover, it reduces occupancy costs, saves time, better utilises office space, and helps streamline the whole desk booking process to ensure better management of resources.