Desk Hoteling In A Hybrid Workplace: What Is It And How To Get Started?
Discover how office hoteling can help you effectively manage your workplace's hybrid work culture while ensuring compliance. Learn how this flexible solution drives productivity and results for your business.
As more businesses are embracing the idea of workplace flexibility, non-traditional desk systems are now getting into the mainstream. Desk hoteling, hoteling workstations, office hoteling, and hoteling workspaces are new concepts that have taken over modern workplaces, eliminating the pre-assigned desk system.
Especially in remote and hybrid work cultures as well as where space is less than the staff. Businesses are adopting the latest trends for space utilisation and to deter traditional office cubicles. But how exactly is desk hoteling? How is it important for modern businesses? Let's dig out this concept, including its benefits and best practices, to have a seamless integration into your agile workplace.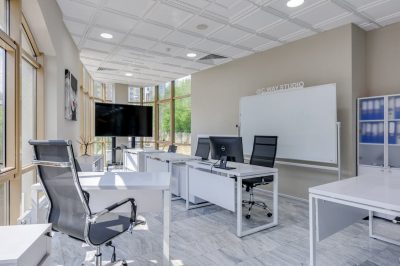 What is Desk Hoteling?
Desk hoteling is a flexible workplace arrangement where employees can reserve workspace and other resources on demand for a specific period of time. As an alternative to traditional office seating, office hoteling allows employees to choose a space where they work best, depending on their working needs.
This increases their productivity and allows them to become a catalyst for business success. Additionally, employees can work in a collaborative workplace among their teammates to get a more productive and engaging experience.
Office hoteling varies in scale and complexity, depending on the workplace. In any office setting, there may be a hybrid workforce, part-time employees, contractors, or any approved visitors who might reserve a workspace.
Desk hoteling also applies to businesses that operate coworking or shared workspaces, where employees from different companies utilise the same space to work. Likewise, office hoteling allows you to reserve a variety of workplaces, ranging from one desk to conference rooms.
How Does Hoteling Work?
Hoteling is a robust office space management system to cater to your hybrid workforce demands. As the name suggests, office hoteling works in the same way as an actual hotel. You book a hotel room, check in, complete your stay and check out.
In desk hoteling, employees check the real-time availability of desks for the time period they require, then make a reservation for a dedicated workspace. This allows them to check in, complete work, and check out afterwards. The desk availability checks and reservations can be made via an application or smart office system.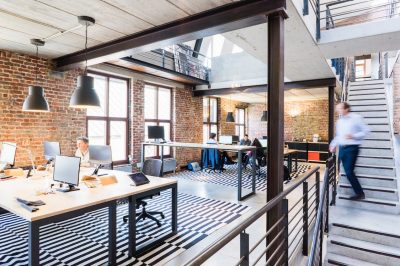 Why is Hoteling Crucial for a Hybrid Workplace?
The traditional 9 to 5 working system has been fading away since the pandemic. According to a survey, 75 percent of employees want to work from home at least once a week. According to another study by Cisco, 62 percent of workers say that the ability to work from anywhere decides whether they should take or leave the job. So in order to retain employees and be on a competitive edge, you have to integrate a hybrid working arrangement.
We are already seeing massive adoption of hybrid work culture in modern businesses and their preference for office hoteling systems to cater to evolving working demands of employees.
Employees no longer want to get glued to their permanent desks and wait for the day to end. Instead, they reserve their workspace, get in, work, and simply leave. Office hoteling has transformed the way businesses work, adding more efficiency and flexibility to the office environment.
That said, this flexible approach is making it difficult for facility managers to keep every movement in check, both physically and digitally. Hoteling, on the other hand, systematically utilises workspace and provides complaint data about employees, contractors, and visitors.
Benefits of Office Hoteling
Hoteling office space has tons of benefits in transforming your coworking spaces. Here are a few benefits of office hoteling: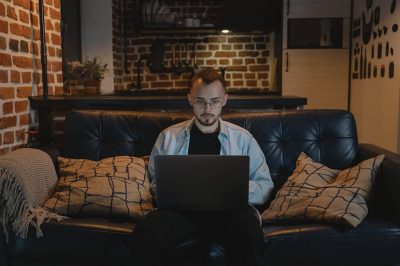 Increased Flexibility
Whether your employees want a quiet area, collaborative spaces, or a private office, office hoteling allows a flexible work environment where employees can choose a place that best serves their working needs.
Improved Space Utilisation
Desk hoteling removes empty desks and creates more office space and office resources to facilitate workers.
Cost savings
Office hoteling helps companies save on real estate costs by reducing the office square footage needed to carry out work.
Increased Productivity
When employees get their preferred working environment and access to a fair share of resources, they will most likely thrive and become more productive.
Desk Hoteling Vs Hot Desking
Hot desking and office hoteling are often used interchangeably because both of them offer efficient space utilisation systems. That said, office hoteling is different from hot desking in some aspects. For instance, office hoteling works on a first-come-first-served basis, or reservations are made on the same day. So hot desking is on-demand and short-term, usually for a day. Office hoteling, on the other hand, commits to long-term reservations ranging from days and weeks to months.
Best Practices to Implement Office Hoteling to Your Company
Until now, it seems tempting, but when you try implementing office hoteling in your business system, you may face certain challenges, for instance, one of your employees might be reluctant to share his window seat. Some of them may come up with hygiene concerns, or they discuss the challenge of finding their colleagues.
Hotel desking is a great alternative to traditional seating, and with the following tips, you can effectively implement office hoteling in your business.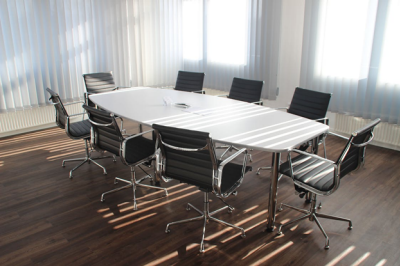 Come Up with a Strong Business Case
You should have a strong business case to help your employees understand the goal behind the office hoteling adoption. Tell them how this is going to benefit your business productivity as well as give them more flextime. Those who are loyal will quickly jump on board to accompany you.
Offer cloud document storage and Mobile File Cabinets
Whether it's a remote workforce or in-house employees, having access to cloud storage documents will allow people to work from anywhere as long as they have an internet connection. Cloud storage is crucial for office hoteling to be effective.
Similarly, a mobile file cabinet is essential to induce mobility in a desk-sharing system. A team storage unit and shared libraries allow higher accessibility and eliminate personal silos of information.
Use a desk Booking System
A desk reservation software will allow a seamless transition to office hoteling. A robust hoteling office management software will help your employees reserve space from the available spaces in advance to avoid last-minute desk shortages. you can assign an office hoteling coordinator to monitor the system. Likewise, conference room scheduling works the same way. It shows digital signage to inform you which private or meeting room is available, what is the limit capacity, and how they can reserve a room of their choice.
Invest in an Employee and visitor Sign-in Solution
For an effective hoteling system, you, as a modern workplace manager, must have an insight into who's checking in. In a hybrid or remote work system, it is difficult for facility managers to manage and secure access to the workplace. The lack of visibility might lead to non-compliance and complexity.
Additionally, your employees should also know about their coworker's schedules so they decide whether they need to be on–site or not. For instance, your sales time might be looking for a no-so-busy schedule where they can make calls in a quiet workplace.
So having an effective visitor management system is a lifesaver for facility managers as it streamlines the workplace by enabling employees to sign in and reserve their desks.
Final Words
Hybrid work culture is getting to the mainstream, but the complexity that comes alongside it is challenging for facility managers. They need to ensure the secure management of visits in their company to avoid non-compliance.
Office hoteling not only caters to a hybrid environment with efficient space utilisation but also provides complaint data on every employee, contractor, and visitor using a robust visitor management system. In a nutshell, flexible hoteling in your workplace effectively drives productivity and results for your business. If you want to know more about how you can incorporate desk hoteling at your workplace, click here.