Top 6 Benefits of Space Management in the Workplace
Optimise efficiency and reduce costs while increasing customer satisfaction.
Today, many organisations are concerned about effective space management strategies. The need for office space management is driven by several reasons, such as to incorporate the latest technologies in response to growth or to accept any change to adapt to the surrounding environment. 
Optimising the utilisation and allocation of physical space in an office creates an environment that enhances efficiency, productivity, collaboration, and employee well-being. 
Let's explore the benefits of space management, including how software-based space management practices bring ease and efficiency to your agile workplace.
1. Ensure Optimal Space Utilisation
The most straightforward benefit of space management is that there would be no unutilised physical space left. In many organisations, there comes a time when facility managers need some extra space. 
You may need extra desks for your new suite of staff or have plans to conduct a client's meet up at a major level, you would have a space shortage. You will be compelled to spend a fortune to get extra space or, worse, have to relocate. 
The average cost of office space in London stands at £98.3 per square foot but is increasing at a considerable rate. This not only takes extra time, cost, and effort but also distracts you from focusing on more important tasks. 
Therefore, utilising every inch of your available space is far better than renovation or relocation. With trusted space management software, you will get complete visibility of your office space. You will have valuable insight into which areas in your workplace you can put to work to meet your extra space requirements.

2. Boost Employee Satisfaction
Employee satisfaction is the greatest asset of a successful business. Your physical space plays a critical role in encouraging employees to work more efficiently. If your workers have a fair share of resources and have adequate satisfaction with your office space, they are more likely to work with complete focus.
According to a study, clutter and inflexible space are the major distractions for employees. Whether it is overcrowding or too much isolation, not striking a perfect balance with your office space can drastically hurt their productivity. 
Using space management tools like room booking systems, desk booking, hot desking, etc., you can handle any places where occupancy levels are skewed, one way or another. 
With the help of this valuable space data, you can ensure an effective facility space usage that perfectly aligns with employee wellness and satisfaction. Besides, employees find great difficulty in finding suitable meeting rooms for their needs. 
So effective room booking software provides facility managers with meaningful analytics about room usage to identify no-shows and free up a meeting room for important tasks.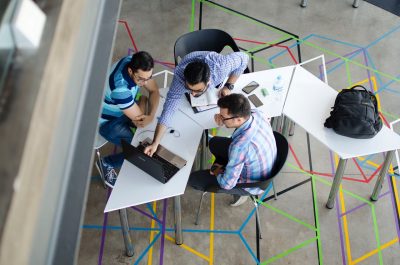 3. Cut Wasted Expenditures
According to Regus research, an office goes empty or unused 55 per cent of the time, which costs companies around $27000 per desk annually. Some parts of your office may undergo heavy use, while the other parts are always hidden. 
You have no idea what such unutilised spaces, like empty meeting rooms, are costing you in terms of heating, lighting, and more. On the contrary, if you leverage space management solutions, it will provide meaningful insight and visibility to your office space. 
By assessing space utilisation data and implementing occupancy tracking systems, facility managers can point out underutilised areas of a workplace and make strategic decisions regarding space allocation. 
By analysing space usage data and implementing occupancy tracking systems, organisations can identify underutilised areas and make informed decisions regarding space allocation. This information can also help optimise their real estate and utility expenditures, leading to strategic space planning and space cost savings. 
4. Adapt to Flexible Work Environment
After the COVID-19 pandemic, workplaces have dramatically evolved, incorporating hybrid working environments. Locked-in desks and cubicles that were once an essence of a professional setting have now vanished, as modern employees tend to work in a flexible and hybrid workplace. 
So the remote working scenario is considerably high and is likely to increase more in the coming years. Therefore, incorporating flexible working space and management solutions will future-proof your workplace with future space allocation. A desk booking software will not only broaden your horizon to incorporate more flexibility, but it also captures and delivers real-time data. 
You can subsequently use this data to undergo departmental movies and adjustments that go in line with the needs and satisfaction of your hybrid and remote workforce. Besides, it will ensure that your space can accommodate any application of flexible working or hot-desking as smart space utilisation solutions.
5. Protect Employees' Wellbeing
The pandemic has left a deep impression on everyone regarding how space is managed in a workforce. As social distancing is now deeply entrenched in our minds, people are more conscious about the ramifications that a crammed workplace experience could have on their health. 
Besides, there are some stringent building codes and regulations regarding occupational health and safety. Therefore, not considering space management translates into an uncaring attitude towards your employees and non-compliance issues.
Space management tools optimally allocate your space across your organisation and ensure that your employees are safely and evenly spread out. This will reflect that you keep your employees' well-being at the forefront, which increases their trust and productivity level. 
Additionally, space optimisation can help prevent overcrowding, improving safety and compliance with building codes and regulations.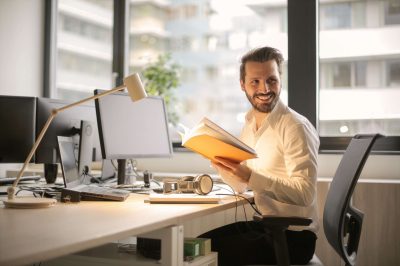 6. Allow Forward-planning for Growth
Growth is the ultimate goal of every business, but the consequences can often get on your nerves. Space shortage is one such issue that arises when a company expands. You need more human resources, equipment, rooms, and desks to respond to the growth. 
At this stage, you consider two options; renovation or relocation. That said, space planning tools will enable you to accommodate the new changes within your existing space, if it is possible. Effective office space management tools will provide spatial data and trends, which help facility managers forward plan their available space. 
Whenever new employees join, or more equipment is purchased, this solution will already determine where they shall go for optimal usage of space.
Similarly, if a company's physical space is truly starting to run out and renovation is necessary, space management solutions will let you know. More so, it will identify which areas should be vacated and which areas should be employed to minimise the impact of construction on your workplace.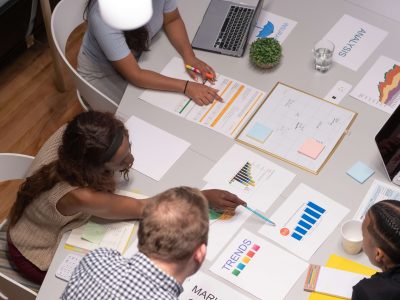 Key Takeaway
Office Space management offers a wide array of benefits that translates into the overall success of an organisation. Improper utilisation of individual space not only leads to space inefficiencies but also costs your business an arm and a leg. 
Therefore, integrating the right tools and management solutions within your facilities is the right step to ensure that office spaces serve their intended purpose, improve work productivity, reduce costs, and increase customer satisfaction.