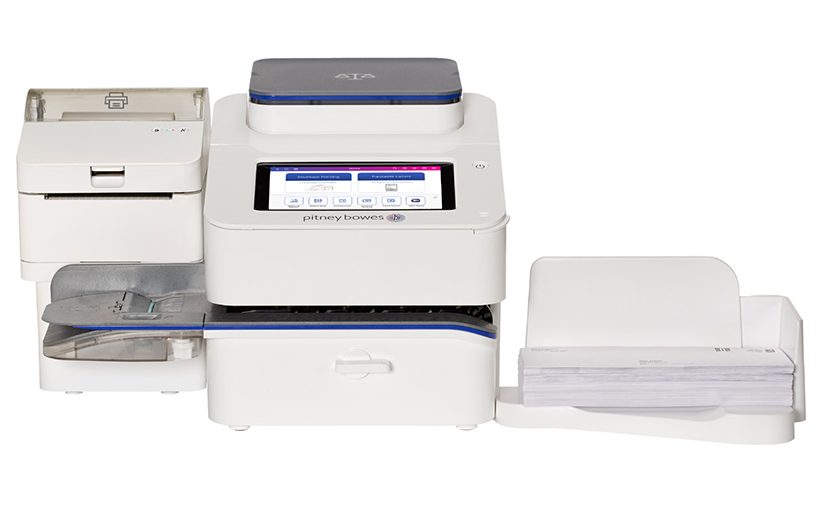 SendPro®+
Our innovative solution simplifies the way your office sends domestic and international parcels with Royal Mail® and Parcelforce® Worldwide. Take advantage of free proof of delivery with every parcel you send.

Contact us
Save up to 67.94% on Parcelforce retail rates*

Save up to 80p on postage vs. stamps**

Reduce running costs AutoInk***

Integrated label printer and digital scale

Pay the right price for the services you select every time with the integrated scale.
Increased visibility into overspending. Choose the right sending options for your business.
Save up to 86% with AutoInk***. We auto-ship a replacement to you with delivery included.
Speed up your mailing workflow and prevent costly misprints with presets.
A complete sending solution.
What payment options are available to me?
Send now, pay later with Purchase Power
Purchase Power is a line of credit providing a convenient way to consolidate your mailing and shipping costs on one account. Paid monthly by direct debit.
Pre-pay Balance Account 
Pre-pay your postage usage. You will agree a deposit balance, which reflects your typical monthly postage amount. This will be kept in your account at all times.
Resources
*Save up to 67.94% versus Parcelforce® Worldwide non-contract prices via www.parcelforce.com. (prices correct as of 10th July 2023)

**Up to and including 250g Royal Mail® 2nd class large letter vs stamps. Savings for other services can be found here . Savings do not include equipment running costs or consumables. No minimum volumes needed. (prices correct as of 2nd October 2023).
***This is based on the usage of five Pitney Bowes genuine franking ink cartridges per year on the £7.99 monthly tariff. AutoInk is a part of your all-inclusive service contract. AutoInk is an optional service and you will be provided with an alternative service contract should you wish to opt out of AutoInk.