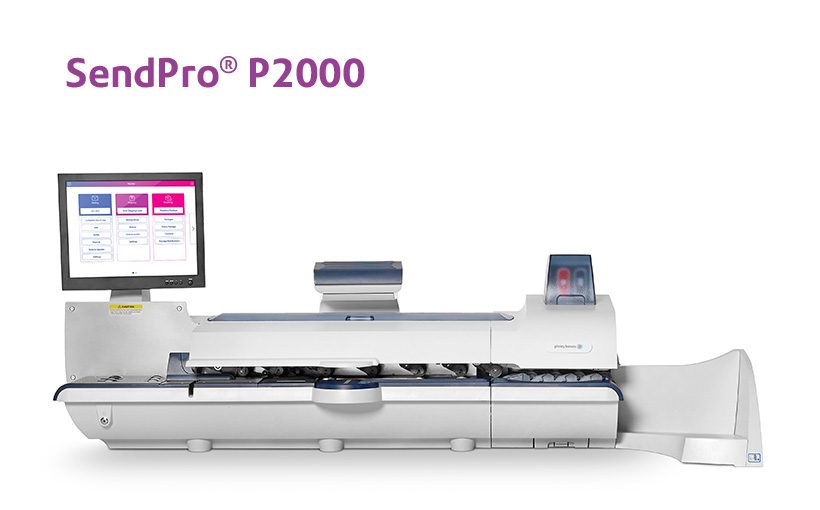 SendPro® P-series
Process high volumes of mail and parcels at high speeds with built-in technologies that optimise and simplify mailing, shipping, tracking and receiving workflow, all whilst saving significant time and money. The SendPro P-series is much more than an ordinary franking machine, it's a fully automatic office mail system with the speed, capacity and features you need to get business done.

Contact us

Processes stacks of mixed-size mail with correct postage with Weigh-on-the-Way® (WOW®) and Dimensions-on-the-way® (DOW®)*

Complete tasks quickly and accurately with a 10.2" colour detachable touchscreen and easy-to-follow menus.

Seal and print postage for your short and longer runs at up to 310 letters per minute.

Print your business logo, return address or promotional messages on envelopes for a more professional look in blue or black ink.
Built to deliver for your business.
Our clients are the centre of Pitney Bowes.
We are proud to be trusted by these leading companies…
Meet the Product Range
Whether your business shares shipping and mailing responsibilities or has dedicated mailroom staff, the SendPro P-series has an office mail system built for your needs.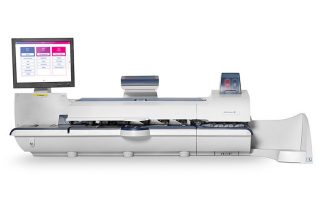 SendPro® P2000
Built to meet the challenges of high-volume sending with WOW® and DOW®, the P2000 can quickly improve productivity and costs.
View brochure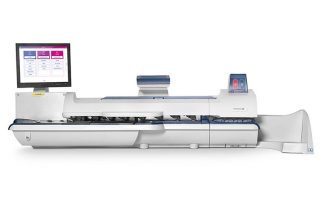 SendPro® P3000
For high-output mail operations looking to grow their business, the P3000 is our most powerful solution.
View brochure
What comes as standard or optional on all models?

SendPro® Receiver
Automatically log all incoming parcels with the receiving application and integrated barcode scanner. Comes as standard on all models.
View brochure

INVIEW™ Analytics
Provides a powerful set of postage reports to support and drive your managerial decisions. Comes as standard on all models.

MeterNet™ Mail Accounting Software
Take informed business decisions through detailed mail accounting. Comes as optional software on all models.
What payment options are available to me?
Send now, pay later with Purchase Power
Purchase Power is a line of credit providing a convenient way to consolidate your mailing and shipping costs on one account. Paid monthly by direct debit.
Pre-pay Balance Account 
Pre-pay your postage usage. You will agree a deposit balance, which reflects your typical monthly postage amount. This will be kept in your account at all times.
Resources
*Only available on SendPro® P2000 and SendPro® P3000.