Relay® low to mid volume folder inserters
Spend less time stuffing envelopes and get back to what's really important with the reliable and simple to use Relay folder inserters.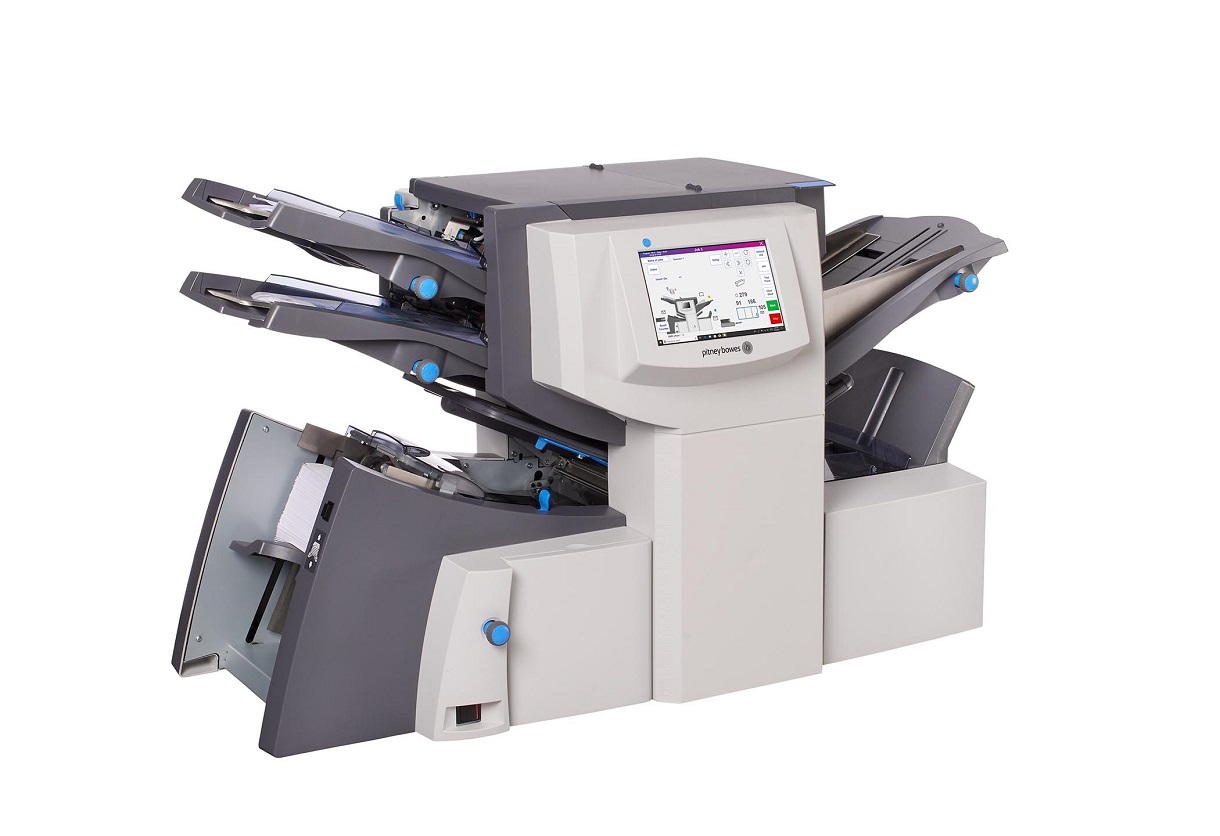 Stuffing envelopes just got a lot easier and more accurate.

Simplicity
Automating your mail shouldn't mean complicating it. Relay inserters make it easy with onscreen icons and text so setting up, selecting and processing jobs is easy enough for any employee.

Accuracy
Eliminate manual mistakes associated with assembling your mail. Whether you're sending marketing offers, notices, or bills, Relay uses the latest technology to ensure customers receive the correct communication.

Productivity
Reach your customers on time by finishing your mailings faster. Automating mundane tasks, like folding and inserting mail, frees your staff to focus on high value tasks rather than folding paper and stuffing envelopes.

Versatility
The Relay folder-inserters gives you flexibility to do more with your mail. Handle multiple fold types, page sizes and outer envelope sizes. And, easily add marketing messages in each envelope to make the most of each communication.
Scroll across to learn more about each model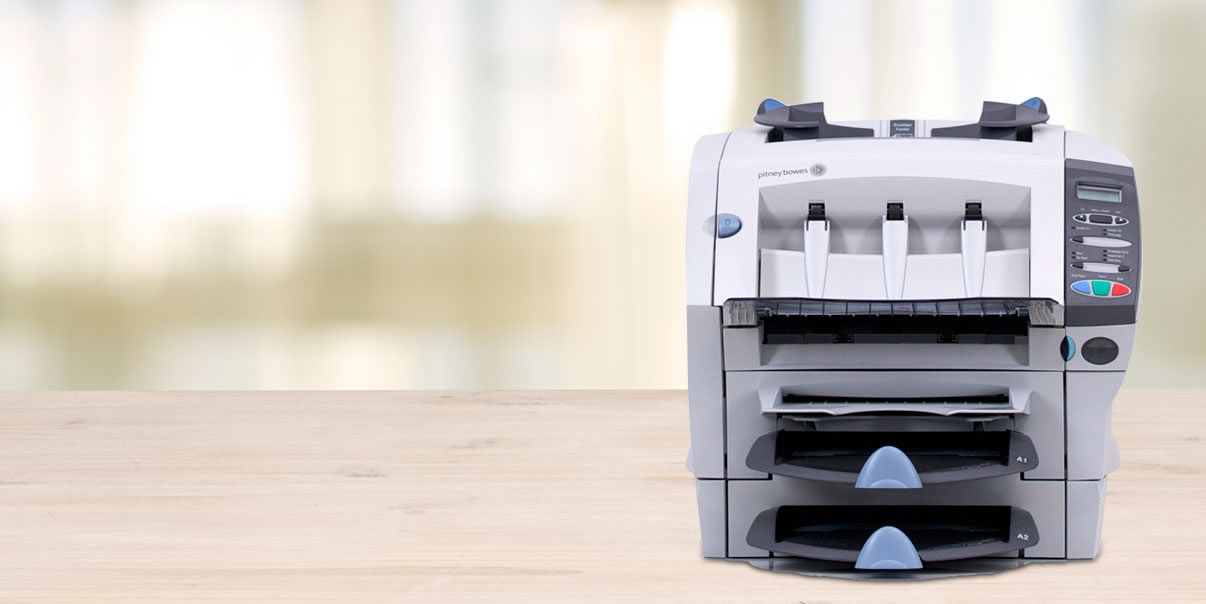 Relay 1000
Self-installable, compact and easy-to-use, making it a smart addition to any office environment. The Relay 1000 is a simple solution to eliminate the need to fold and inserter your mail by hand. Fold, insert, and seal up to 900 envelopes per hour. It's a convenient way to automate your everyday mailings like invoices, checks, newsletters or direct mail pieces with ease.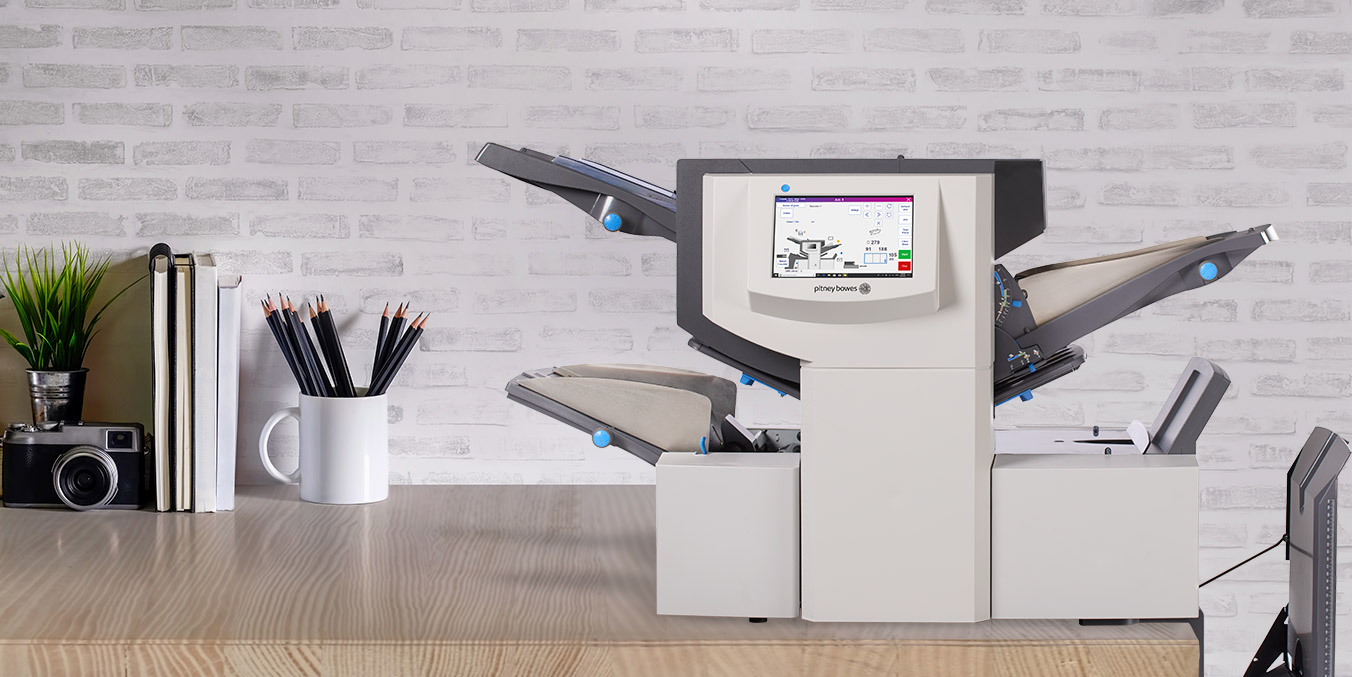 Relay 2500
The simple way to fold, insert and seal up to 10,000 envelopes per month. The Relay 2500 finishes mail quickly with speeds of up to 2,500 envelopes per hour. Its 2D barcode scanning feature also eliminates the need to sort variable page documents by hand. You get a tabletop inserter with a small footprint for big results in productivity.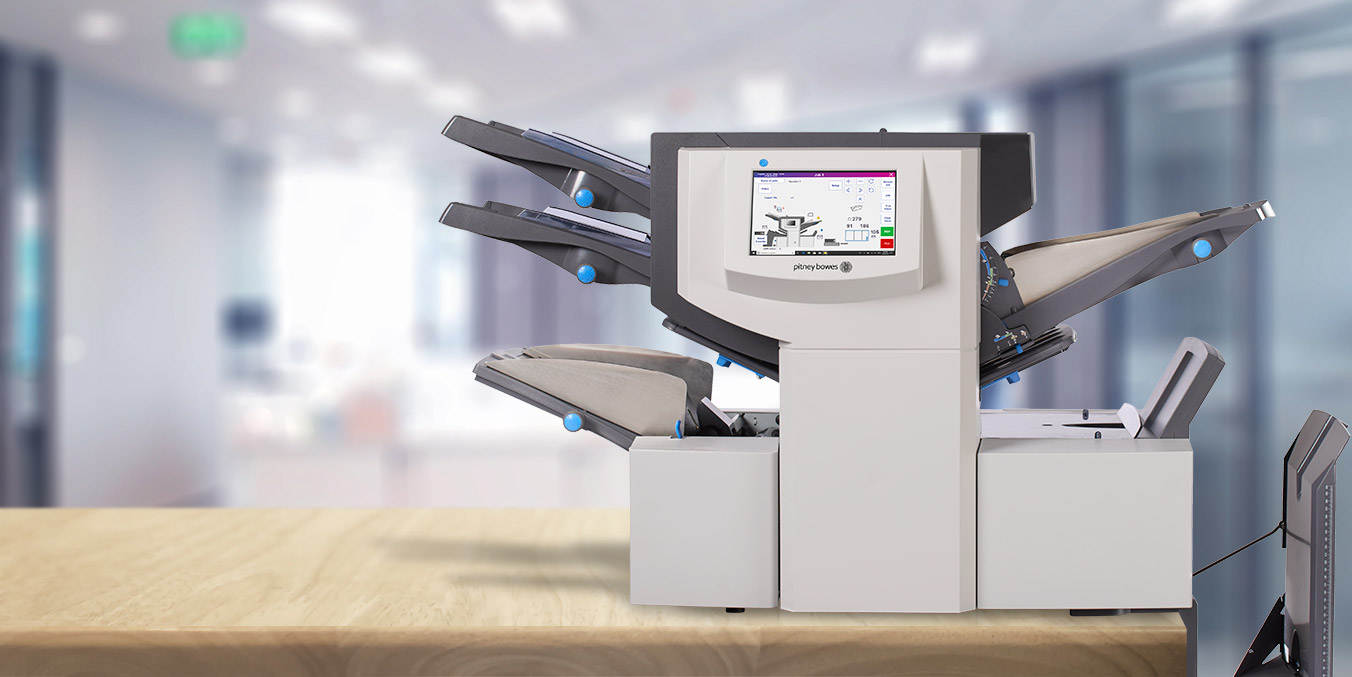 Relay 3500
Reliability and productivity delivered in an easy-to-use folding and inserting machine. The Relay 3500 can fold, insert, and seal 3,000 envelopes per hour. It uses 2D barcode scanning technology to automatically handle variable page mail and ensure your documents make it into the envelope accurately.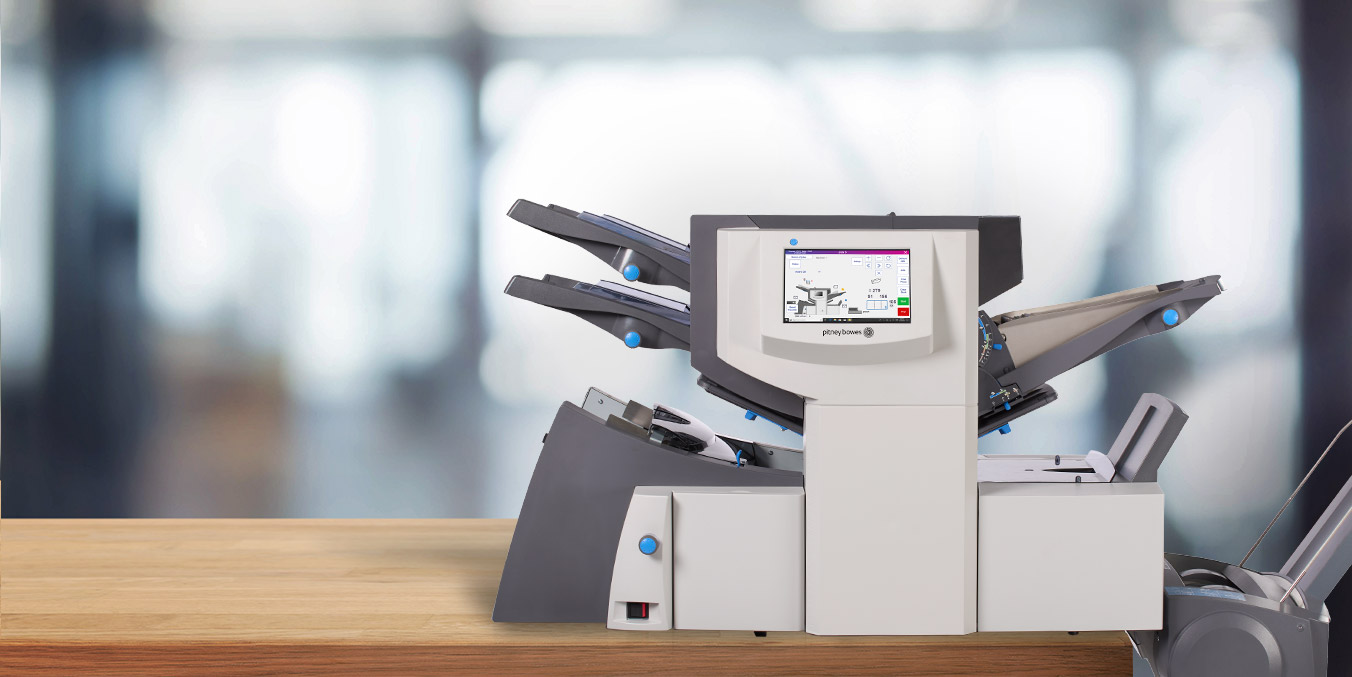 Relay 4500
Fast and accurate folding and inserting with a simple user experience. The Relay 4500 can assemble up to 3,500 envelopes per hour, so you can easily meet mailing deadlines. It also offers 2D barcode scanning technology to automatically fold, insert, and seal your variable page mail. Its large touchscreen makes it easy to set up and process jobs quickly.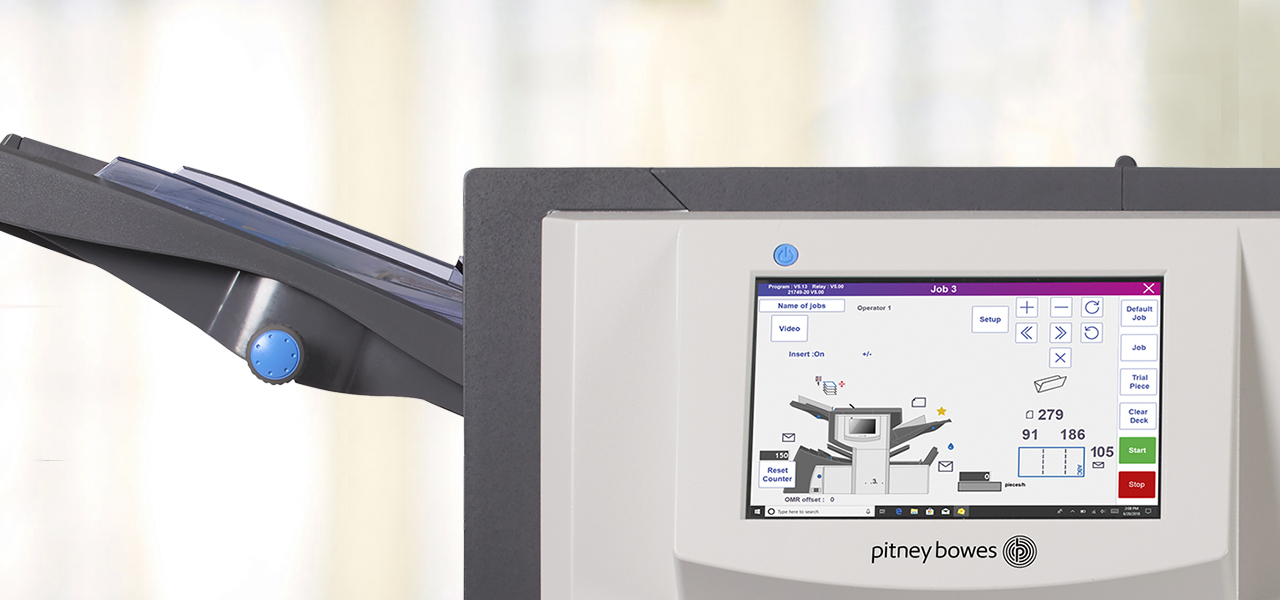 Simple automation for anyone in the office.
The full color touchscreen is standard on the Relay 2500, 3500, and 4500. Designed with a casual user in mind, it increases productivity by removing the guess-work from setting up and select jobs for running your mail.
---
Software for Increased Automation and Precision
Eliminate the need to sort your documents by page count before using your folder inserter.
The Relay folder inserters and Pitney Bowes document enrichment software work seamlessly together to optimise your document workflow. Our SaaS or on-premise software adds barcodes directly to your existing documents without extra IT efforts. The software offers additional value by correcting address data, qualifying your mail for postal discounts, enhancing formatting, and even creating and sending digital versions of your documents. You can stop sorting multiple page documents from your one-page documents. With Relay software, you can fold and insert all of your mail by simply loading it into your Relay Inserter and pressing start.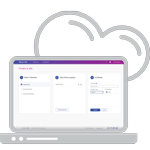 01. Upload file
Upload print file or pdf version of documents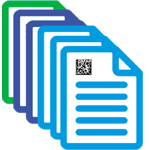 02. Add barcodes
Relay adds barcodes and sends to printer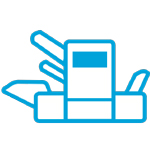 03. Load inserter
Load documents into inserter.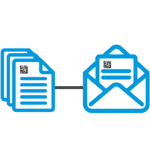 04. Documents assembled
Relay inserter automatically and accurately assembles mail
---
| | | | | |
| --- | --- | --- | --- | --- |
| | Relay 1000 | Relay 2500 | Relay 3500 | Relay 4500 |
| Throughput | Up to 900 per hour | Up to 2,500 per hour | Up to 3,000 per hour | Up to 3,500 per hour |
| Monthly capacity | 4,000 | 10,000 | 20,000 | 42,500 |
| Fold options | C, Double | C, Z, Half (single), Double | C, Z, Half (single), Double | C, Z, Half (single), Double |
| Max Feeders | 2 sheet, 1 insert | 1 sheet, 1 insert | 2 sheet, 1 insert | 2 sheet, 1 insert |
| Dimensions | 440mm L x 530mm D x 365mm H | | | |
| Tabletop dimensions | | 711mm L x 533mm D x 635mm H | 711mm L x 533mm D x 635mm H | 991mm L x 533mm D x 635mm H |
| Full installed dimensions | | 1067mm L x 533mm D x 635mm H | 1067mm L x 533mm D x 635mm H | 1067mm L x 533mm D x 635mm H |