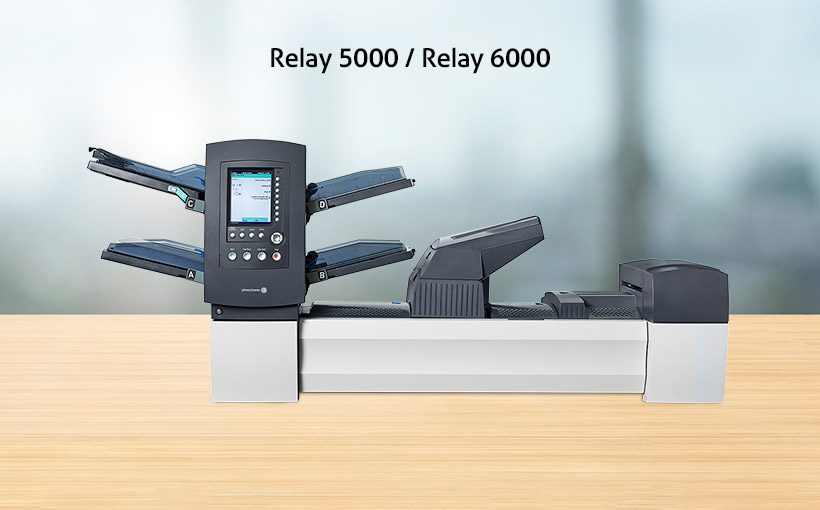 Relay® Mailing Folders Inserters (mid-high end)
Inserting mail into envelopes can be a time-consuming and a costly task for your business. Reliable, fast and accurate our Relay folder inserters will ensure your critical mail is assembled and out the door on time, every time, without the inherent errors that come with manual handling.
Contact us

Fast assembly with multiple feeders. Handle multiple fold types, page and envelope sizes.

Colour touchscreen* makes it easy to set up and retrieve jobs.

Free your staff to focus on high value tasks rather than folding paper and stuffing envelopes.

Optional software to track contents of each envelope down to individual page.
The most convenient way to automate your mail processing.
Our clients are the centre of Pitney Bowes.
We are proud to be trusted by these leading companies…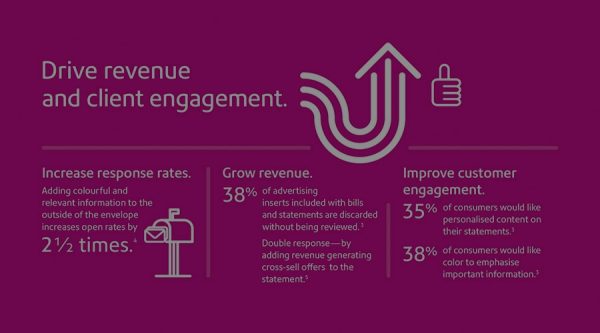 Unlock the value of your communications
In an age of multi-channel communications, you need the best way to break through the clutter and gain more engagement from your customers.
View infographic
Meet the Product Range
Whether your business shares shipping and mailing responsibilities or has a dedicated mailroom staff, the Relay Inserter series has an office mail system built for your needs.

Relay® 5000
Ideal for mid-volume mailers. The same reliable design of our flagship table-top inserter. Insert, fold and seal up to 4000 envelopes per hour using a simple, straight paper-path. The Relay 5000 gives you all this in a small footprint, so the basic system can fit on a standard 152cm table.
View brochure

Relay® 6000
Improves productivity with optional high capacity sheet feeders, each able to hold 2000 sheets. The Relay 6000 inserting system is capable of assembling up to 4,300 pieces per hour. You get enhanced speed and accuracy for your various mailing jobs.
View brochure

Relay® 7000
Comes standard with a high capacity envelope feeder which translates into 25% increased hourly throughput vs. Relay 6000. The Relay 7000 can also process letter and large letter envelopes in the same job with speeds of up to 5,400 envelopes an hour.
View brochure

Relay® 8000
For higher volume mailers. Enhanced chassis gives you 67% more monthly throughput than the Relay 7000 – up to 200,000 pieces per month. This inserting system can process letter and large Letter with speeds of up to 5,400 envelopes an hour. You get the peace of mind knowing your mail is completed accurately on a reliable system.
View brochure

Relay® 9000
Our fastest insert feeder setup in the industry, The Relay 9000 comes as standard with 6 feeders per tower and no need for paper size and thickness adjustments, feeding portrait or landscape between 60 to 200 gsm automatically. Speeds of up to 4000 per hour and throughput of up to 500,000 pieces per month.
View brochure
Optional extras
Remove errors and increase efficiency and privacy protection with ease.

Relay® Integrity
Leverage the speed and flexibility of SaaS, and add intelligence to your current folder inserter to easily assemble your variable page documents into the right envelopes, every time with efficiency and privacy protection.
View brochure

Relay® Communication Hub
Enhances your physical and digital customer communications in ways that improve customer engagement and increase paperless adoption, all while reducing mailing costs and keeping your current systems in place.
View brochure

Relay® Print Manager
Offers specific tools for desktop users, mail/print centre operators and administrators that give organisations a seamless way to consolidate all their customer communications in a simple end-to-end workflow.
View brochure
Product range comparison
4,000
62,500
162 x 241 mm
4 sheet feeders + 3 insert feeders
250
350 per tray
C, Z, Half, Double, No Fold
All Folds
24
2273 x 579 x 787 mm
4,300
120,000
162 x 241 mm
4 sheet feeders + 3 insert feeders
250
350 per tray
C, Z, Half, Double, No Fold
All Folds
24
2273 x 579 x 787 mm
Relay® 7000 & Relay® 8000
5,400
120,000
267 x 330 mm
4 sheet feeders + 4 inserter feeders
1000 per tray
350 per tray
C, Z, Half, Double, No Fold
All Folds
24
2413 x 579.1 x 787.4 mm
4,000
500,000
267 x 330 mm
6 feeders
n/a
n/a
C, Z, Half, Double, No Fold
All Folds
24
n/a
Relay Integrity/Hub Support