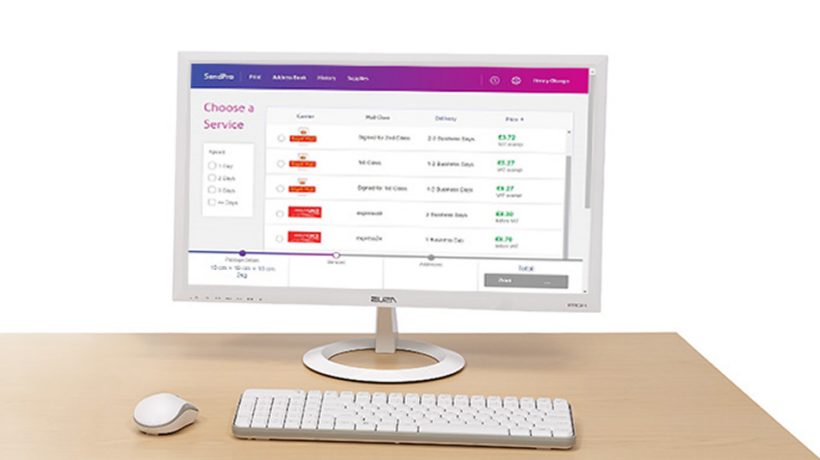 Making remote working easier
Our SendPro® Online solution will allow you to send important parcels and larger documents wherever you are located.
Free single user licence for all existing franking machine clients. Multi-user licence for up to 50 users - free for 90 days and £8 per month (excl. VAT) thereafter.
Businesses like yours rely on fast, accurate shipping. Proof of delivery reduces claims of undelivered parcels, saving you time and money.
With us, you can send up to 2kg from £2.95 per parcel (VAT exempt) with free proof of delivery (usually, from £6 with tracking1)
Sign up now
Prove orders are received successfully at no extra cost. Stop repeat claims on orders.
Save up to 75% with Royal Mail® and Parcelforce® Worldwide contracted rates2.
A single interface designed to help you easily evaluate delivery times and costs.
Take advantage of £20 parcel protection with national/international delivery as standard.
Resources
1 - Prices from Parcel2Go.com and Parcel Monkey. Prices correct as of January 2020. 2 - Save up to 75% versus Royal Mail® and Parcelforce® Worldwide non-contract prices via www.parcelforce.com. No minimum volumes needed (prices correct as at 25th March 2020).