USPS vs UPS vs FedEx: How you can get the best shipping rates
When it's time to select the best shipping company for your business, it's important to understand how the three top shipping carriers compare in terms of cost, speed and service options.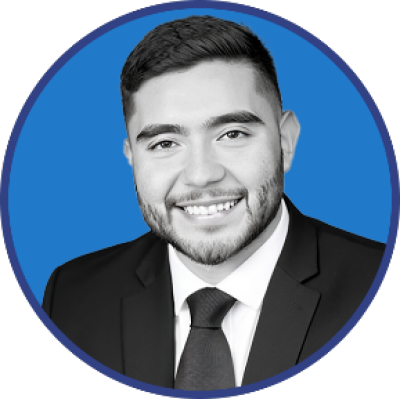 USPS vs UPS vs FedEx: An overview
Three major carriers dominate the U.S. parcel shipping market. Although they offer similar rates and services, there may be advantages to using UPS vs USPS, or UPS vs FedEx. So how do you choose? The answer is in the details.
We talked to Kevin Hernandez, a shipping and supply chain solutions consultant with years of experience in logistics and the supply chain industry, for insights on each major carrier to help you determine which company offers the best combination of rates, delivery speed, and services for your specific needs.
"Choosing between UPS, FedEx, and USPS depends on various factors, such as shipment destination, the weight, the size, the speed, and, ultimately, the budget of the client," Hernandez says.
The major carriers are all well-established, reliable, and have extensive networks. While UPS and FedEx are public companies, the USPS is an independent entity within the executive branch of the U.S. government. The USPS dominates in terms of volume with 32 percent of U.S. parcel shipments, followed by UPS with 24 percent and FedEx with 19 percent. Amazon Logistics and other smaller carriers account for the remaining 25 percent.
The USPS is operated by the federal government as a low-cost service to both consumers and businesses. As such, it is required to deliver six days per week to every address and post office box in the U.S., and it is the only one of the major carriers to do so. It also treats deliveries to all U.S. territories, possessions, military bases, and diplomatic posts as domestic shipments. USPS is also the only carrier to offer Saturday delivery free of charge.
By contrast, both UPS and FedEx are for-profit corporations that are primarily business oriented. They differentiate themselves with faster speed, more customizable delivery and specialized services designed for specific business needs. Both add a surcharge for residential and Saturday deliveries.
A look at the chart below reveals that the carriers and their offerings are comparable in many ways. But there are many factors that must be considered when choosing which carrier you should be working with.
Carrier comparison: UPS vs FedEx vs USPS
 
UPS
FedEx
USPS
Rates
Competitive.
Annual increases plus surcharges.
Discounts available with UPS account created in PitneyShip® solutions

Competitive.
Annual increases plus surcharges.
Discounts available with FedEx account.
Set by US Government.
Annual increase: a few modest surcharges. Best available rates in market discounts available in
PitneyShip® solutions.
Service options*
3 overnight options
2 two-day options
3-day
flat rate
Ground
3 overnight options
2 two-day options
3-day
flat rate
Ground
First Class Package Service®*
Parcel Select®**
USPS Retail Ground®
Media Mail***
Priority Mail®
Priority Mail Express®
Saturday delivery
For an additional fee
For an additional fee
No charge
Maximum size
108" long
108" long
108" in total length and girth (130" for USPS Retail
Ground®)
Maximum weight
150 lbs.
150 lbs.
70 lbs.
Free pickup
No
No
Yes
Drop-off options
UPS locations and retail centers
FedEx locations, retail centers and drop boxes
Post office
Free tracking
Yes
Yes
Yes
Free declared value liability
Up to $100
Up to $100
Up to $50 for Priority Mail®, up to $100 for Priority Mail Express®
Commercial discounts
Yes
Yes
Yes (for Priority services)
*USPS First Class Package Service – small lightweight packages only (up to 13 oz)
**USPS Parcel Select – for medium to high volume shippers, pre-sorted parcels only
***Media Mail – limited to media and educational materials
Which carrier has the best shipping rates?
When comparing shipping carriers, rates may be the obvious place to start, but they're just the tip of the iceberg. There are many other factors to the equation, and this article will examine most of them. That said, although there are differences, the carriers' base rates don't tend to vary a great deal. In fact, UPS and FedEx prices usually track each other very closely, while USPS rates are generally lower because the postal service is not a for-profit enterprise.
"For example, USPS may be cheaper for a 10-pound box, while UPS and FedEx might be cheaper for a 30-pound box," Hernandez explains. "Shippers should compare the rates and services offered by each carrier to determine the most cost-effective option for their shipment, which is what I always advise my clients to do. So just make sure that you look at everybody, because, again, USPS might be better for a 2-pound package, but UPS might be a lot better for a 20-pound package. So, it all kind of depends on what you're shipping and where you're shipping to."
At the time of publication, all three carriers' flat rate and ground shipping rates start in the vicinity of $10. Overnight shipping costs start at more than double that amount. Rates go up as package size, weight and shipping distance increase. At the same time, the costs of surcharges and fees for value-added services have been rising faster than base rates. All in all, it's more important than ever to know what your options are, so that you can control spending and optimize the customer experience.
Between USPS, UPS and FedEx, which carrier is the best for the way you ship?
Price and speed are always important considerations in selecting which shipping company to use. But there may be other factors that are equally important – and may even be more important – in your decision making. Do you prefer the simplicity of flat rate shipping? Do you need fast delivery for perishable items? Are you shipping small high-ticket items such as jewelry and designer watches? Do you need to ship hazardous materials?
"When choosing a shipping carrier, you should consider various factors, such as the rates, delivery, speed, reliability, and customer service," Hernandez adds. "Those are very specific and important needs."
Flat rate shipping
Both FedEx and UPS provide savings, free packaging and a choice of delivery speed. By contrast, USPS offers low rates, and the 1-3 day delivery speed is satisfactory in many cases. Shippers can choose from a wide variety of packages – all of which are provided free of charge. Package pickup and tracking are also free, and there is no extra charge for Saturday delivery. However only FedEx offers Pak and tube options.
Small, lightweight packages
It's very challenging for other carriers to compete with USPS, which offers a combination of low rates and speedy, six-day-per-week delivery to businesses and residences. Delivery by mail carrier keeps costs low. However, both FedEx and UPS offer considerable savings with flat-rate shipping, with your choice of delivery speed. They have also been very successful catering to businesses with early morning delivery of important documents via overnight envelope.
Large packages
Although overnight envelopes and paks may be more common, all three carriers can and do accept large and even oversized packages for shipment. Until recently, the USPS never charged additional fees, but in 2022 they implemented new non-standard fees for packages that measure more than 14 inches in length or more than two cubic feet in volume.
FedEx and UPS both treat oversized packages in much the same way; the difference is in the details. Both apply special handling charges or oversize package surcharges but waive special handling fees when adding the oversize surcharge to your bill. Special handling fees range from roughly $20 to $30 per package; oversize surcharges tend to be much heftier, in excess of $100 per package. It's important to note that these additional charges go up during times of peak shipping demand, so it's smart to shop rates during the holiday season. Good shipping software will let you see and compare these charges before you ship, instead of getting surprised by unexpected chargebacks to your account.
Heavy packages
When it comes to shipping heavier packages, each carrier has its own pros and cons. If you are shipping heavy packages weighing 70 lbs. or less, USPS offers low rates, but not the fastest delivery. FedEx and UPS both accept packages weighing up to 150 lbs. but the cost for getting them delivered overnight is high, and they both impose surcharges for overweight packages. However, if the items to be shipped can fit into either carrier's free flat rate shipping packages, it's possible to greatly reduce shipping costs without compromising delivery speed.
Overnight shipping
All three carriers compete vigorously in the attempt to capture a larger share of the overnight shipping market. UPS and FedEx rates tend to be very similar. Both guarantee next-day delivery and will issue a refund for late deliveries not attributable to events beyond their control. By contrast, USPS rates tend to be lower but next day delivery is not always guaranteed. FedEx has the most overnight options for residential deliveries; FedEx Priority Overnight® shipments will arrive by noon, while FedEx Standard Overnight® shipments will arrive by 8:00 pm. UPS Next Day Air® Saver, the only UPS overnight option for residential deliveries, guarantees delivery by end of day. There are also some differences in geographic coverage. All three cover the entire Continental US, but only UPS includes Puerto Rico. Both FedEx and UPS focus their earliest next-day delivery services on cities and highly populated areas. If you are shipping to remote areas in the lower 48, Priority Mail Express becomes more competitive.
High-value shipping
UPS offers optional coverage for declared values up to $50,000 per package, or an enhanced option of up to $70,000 for certain domestic packages subject to specific terms and conditions. FedEx Declared Value Advantage program allows frequent shippers of jewelry, gemstones or precious metals to declare a value up to $100,000 per shipment. The program is not applicable to one-time or occasional shipments, and prior qualification is required for participation.
Shipping hazardous materials
The USPS allows you to ship many common hazardous materials such as fragrances, hand sanitizer or lithium batteries provided that they are properly packaged and labeled. They'll even pick your shipment up free of charge. Both UPS and FedEx require that you open an account to ship hazardous materials. In addition, FedEx requires advance approval, and only accepts hazardous material shipments at certain FedEx locations. Both companies impose a dangerous goods surcharge for air shipments.
Which shipping carrier has the best discounts?
Discount programs are available from every major carrier, so no business that ships parcels on a regular basis should be paying retail rates. Shipping discounts are an important way to reduce costs, and they're easy to obtain, even if you aren't currently a high-volume shipper. Discounts may be the factor that determines, for example, whether UPS or FedEx is the cheaper option. So, it makes good sense for shippers to take advantage of every available discount.
"It ultimately depends on the volume of shipments," Hernandez notes. "When it comes to big shippers, they have a lot of power, and I don't think a lot of them understand that. Because clients who are spending millions of dollars with UPS or FedEx could move that volume to their competitor, and that could really hurt UPS or FedEx in the long run."
USPS discounts are not available at the Post Office. There are two ways to access discounted rates:
Click-N-Ship and Click-N-Ship Business Pro allow small home-based businesses to print Priority Mail and Priority Mail Express labels and earn credits that can be applied toward future purchases through the USPS Loyalty Program.

Shipping software such as PitneyShip Pro provides access to best in market USPS rates when sending parcels and mail along with other benefits like waived surcharges. And there are no minimum volume requirements.
UPS discounts are significant for account holders.
Up to 50%* on every UPS® shipment with an account
Personalized discounts based on shipping needs and volume (includes discounts on surcharges)
Thanks to a long-standing relationship between UPS and Pitney Bowes, PitneyShip Pro users enjoy even deeper discounts along with additional benefits like waived peak and fuel surcharges, discounted pick up fees, and more. And there are no minimum volume requirements.
FedEx offers discounts based on your monthly shipping volume when you open a free business account, or through shipping software. Potential savings include:
30% on FedEx Express® U.S., domestic, international and returns services
15% on FedEx Ground® shipping and FedEx Home Delivery® services, including returns service
70% on FedEx Freight® less-than-truckload services
10% on FedEx Office® print and copy services
Which shipping carrier is the fastest?
Today, all of the major carriers offer fast delivery throughout the contiguous 48 states. UPS and FedEx are often faster than USPS, because they offer overnight delivery and even same day service in certain densely populated areas. However, although both provide overnight delivery, one or the other may be the fastest to certain Alaska, Hawaii or remote destinations within the Continental U.S. The best way to find the fastest shipping method for critical deliveries is using multi-carrier shipping software like PitneyShip® and PitneyShip® Pro.
Speed comparison of FedEx vs UPS overnight delivery
Destination
UPS
Fedex
Anchorage, Ak
8:30 am
11:00 am
Honolulu, HI
11:00 pm
noon
Plentywood, MT
11:00 pm
4:30 pm
Eureka, NV
2:00 pm
4:40 pm
"Delivery times can vary depending on the carrier, origin, and destination," Hernandez says. "I've had clients ship product from New York to New Jersey, and they've had it there the next day, while others have taken multiple days. So, delivery times can vary based on a lot of factors such as weather conditions and package value."
Which shipping carrier is best for weekend shipments?
All three carriers offer Saturday delivery as an option. Deciding which is the best choice depends on what is most important to you: the earliest possible delivery or not having to pay an additional fee. Only USPS delivers to all US businesses and residences on Saturday at no extra charge. The mail carrier will also pick up your outgoing packages on Saturday. And because the USPS processes mail every day of the week, your package will be on its way without delay.
Both FedEx and UPS provide Saturday delivery, but it may not be available with every shipping option, and you'll have to pay an extra fee. FedEx First Overnight® and UPS Next Day Air ® Early provide Saturday delivery to businesses only.
 
Saturday delivery
Saturday pickup
UPS shipping options
UPS Next Day Air® Early
YES in select locations
YES in select locations
UPS Next Day Air®
YES in select locations
YES in select locations
UPS Next Day Air® Saver
NO
NO
UPS 2nd Day Air AM
NO
NO
UPS 2nd Day Air
YES
YES
UPS 3 Day Select
YES in select locations
YES in select locations
UPS Ground
YES in select locations
YES in select locations
FedEx shipping options
 
 
FedEx First Overnight®
YES, in some areas
NO
FedEx Priority Overnight®
YES, in some areas
YES
FedEx Standard Overnight®
NO
YES.
Free Saturday hold at location
FedEx 2Day AM
NO
YES
FedEx 2Day
YES
NO
FedEx Express Saver
NO
YES
Which carrier offers the best selection of value-added services?
All three carriers offer a broad selection of optional, value-added services that allow you to customize delivery to your specific business needs. Some customization options are also available to recipients, such as the ability to schedule a specific delivery time or re-route a package to a different address.
Comparison of value-added services
 
UPS
FedEx
USPS
Collect on Delivery
(C.O.D.)
For a fee
For a fee
For a fee
Hold for pickup
No charge
No charge
No charge
On call (or on demand) pickup
For a fee
For a fee
For a fee
Print return label

For a fee
For a fee
For a fee
Proof of delivery
Free online, by mail or fax for a fee
Picture proof of delivery free
Included with signature confirmation
Reroute delivery
For a fee
For a fee
For a fee
Return pickup
For a fee
For a fee
No charge
Saturday pickup/delivery
For a fee
For a fee
No charge
Signature required
For a fee
For a fee
For a fee
Sunday delivery
NA
No charge (FedEx Ground only)
For a fee (Priority Mail Express only®)
Third party billing
For a % of total charges
For a % of total charges
NA
How do you schedule package pickup with USPS, UPS and FedEx?
To schedule a pickup, it's best to have an account with the carrier you want to use, although it's not required. All three carriers offer the choice of either a one-time pickup or recurring pickups. Both FedEx and UPS have flexible options for recurring pickups; both require an account.
USPS offers two pickup options for packages with prepaid postage affixed. With a package pickup service, you can simply hand outgoing packages to the mail carrier. It's free as long as the pickup is part of the mail carrier's regular route. There's only a charge if a special trip is required. Pickup On Demand, which is available in most Zip codes, lets you schedule pickups for time-sensitive shipments online for a fee.
FedEx requires that one-time pickups must be scheduled online. Account holders can set up recurring pickups (daily or at regular intervals) online or by contacting customer service. A fee applies to all pickups except regularly scheduled Express pickups.
You can schedule a one-time UPS pickup online or by calling an 800 number. To save delivery fees, you can hand outgoing packages to the UPS driver while they are making a delivery to you. Setting up recurring deliveries requires a UPS.com payment account. Choices include daily, automatic or day-specific pickups., Plus, you can save even more with free or discounted package pickups when using a shipping software solution from Pitney Bowes.
How do shipping and handling fees differ among the different carriers?
Shipping and handling fees are determined by the shipper, not the carrier. Shipping fees are only one component of this cost, which also includes all expenses related to fulfilling an order such as packaging, labor and overhead. See this article on shipping and handling for a full explanation.
On the other hand, carriers will charge special handling fees for packages that are oversized, overweight, oddly shaped or otherwise difficult to handle. Because these fees can be very costly, it may make sense to ship these items as freight.
What different shipping insurance options exist with USPS, UPS and FedEx?
UPS, FedEx and the USPS all offer shipping insurance coverage for up to $100 in declared value free of charge. Declared value is the carrier's maximum liability in connection with the shipment of a package, including any loss, damage, delay, or mis-delivery. Shippers can purchase additional coverage for packages worth more than that amount.

Comparison of insurance options by carrier
 
UPS
FedEx
USPS
Declared value up to $100
Free
Free
Free with Priority Mail and Priority Mail Express
Declared value over $100
1.15% of value
1.25% value
Percentage varies
Maximum coverage
(per package)
Up to $50,000 (or $70,000 subject to terms)
Up to $100,000 for precious metals, gems and jewelry through
Up to $5,000
 
 
Declared Value Advantage service
 
How to make smart shipping decisions every time
It's clear that no single carrier will always be the best choice for every shipment. But how can you know which carrier and shipping option to choose for any individual package? The complexity of various rates, weights, dimensions, distance and delivery speeds makes calculations very difficult, if not impossible to carry out quickly and accurately. Plus, the best choice may be counterintuitive; for example, when ground shipping is the cheapest option for overnight delivery to nearby zones. Not to mention, carrier shipping rates are constantly changing and rates are subject to change at any time.
"UPS, FedEx, and USPS are all reliable, efficient shipping carriers," Hernandez concludes. "There may be some instances where one might be better than the other, but it all depends on the client and what their shipping needs are."
That's why savvy shippers rely on shipping software from Pitney Bowes to simplify the shipping process and ensure that they get the best deal for each package they send.
PitneyShip® for the home or office worker shipping from one location
Access discount shipping labels and stamps
Rate shop across USPS, UPS, and FedEx with our best match tool
Buy and print postage from your computer
Schedule pickups and track packages
PitneyShip® Pro for organizations with multiple shippers and/or across locations
Compare shipping carrier rates across USPS, UPS, and FedEx with our best match tool
Save with deeply discounted rates
Create Certified Mail with electronic return receipt
Print shipping labels and postage from your computer
Easily scale as needed with multi-user and multi-location access
Boost productivity with secure single sign on access
Schedule pickups and track packages