Blog posts tagged with "small-business"
Small Business Shipping & Logistics Tips
Companies must create a sense of enjoyment for consumers who shop with them, either in store or online. Their success will come from the uniqueness of the product or the way consumers purchase it.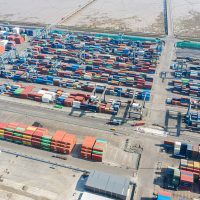 Current Supply Chain Updates
Small businesses must proactively follow trends in supply chain to avoid snags and backlogs. In six months, the backlogs will lessen but shipping prices will remain high.