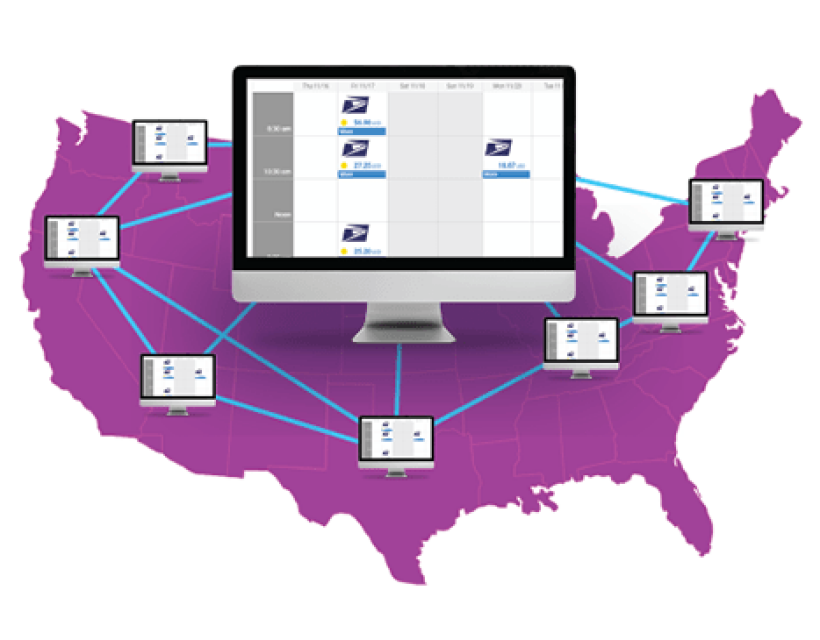 SendPro® Enterprise: The Multi-Carrier Shipping Software.
As a business, your enterprise shipping operations can get pretty complex.
Between multiple departments in several locations, employees who work remotely and multiple warehouses, there's a lot to consider.
SendPro®Enterprise helps streamline your shipping operations and create a tailored process for your organization.
Request more information
User-friendly interface will achieve all of your shipping needs and adapt as you grow.
Take simple and complex shipping operations to the next level by refining cost management, efficiency and compliance processes.
Discover savings opportunities and create operational efficiencies across a vast number of users and locations.
*carriers include USPS, FedEx, UPS, DHL, regional, local and
  same day delivery carriers.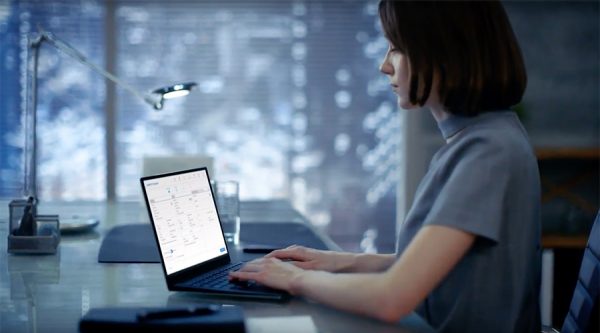 A Shipping Software that Keeps Your Organization Secure
With SendPro Enterprise, employees will be able to process, create and track shipments and create reports if they're working at the office, from home, from a client's office or abroad during a business trip.
You'll be able to add or remove users with ease and track spending and employee activity.
User Tips: "One Stop Shipping"
Learn more on how "one stop shipping" with SendPro Enterprise can help your business.
Watch more videos:
Our cloud-based multi-carrier shipping and mailing system offers superior control, visibility and accuracy.
Harness costs and operate your business with greater efficiency, whether employees are at the office, working from home, or even a remote location.
Multi-Carrier Shipping, Simplified
SendPro Enterprise Product Resources
Other shipping and mailing solutions you might consider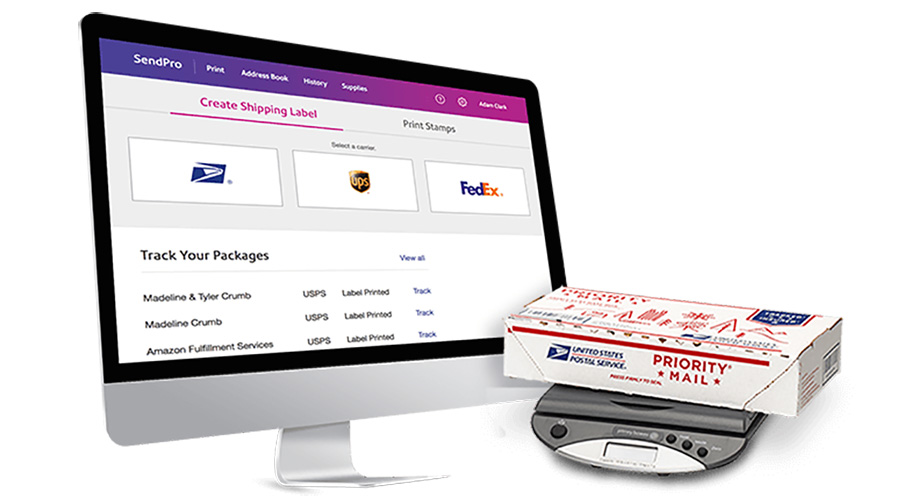 PitneyShip™ shipping software
Designed to save you time and money by simplifying all your shipping and mailing from packages to large envelopes and letters.

It's the quick and easy way to ship from your office, home or on-the-go.
Find out more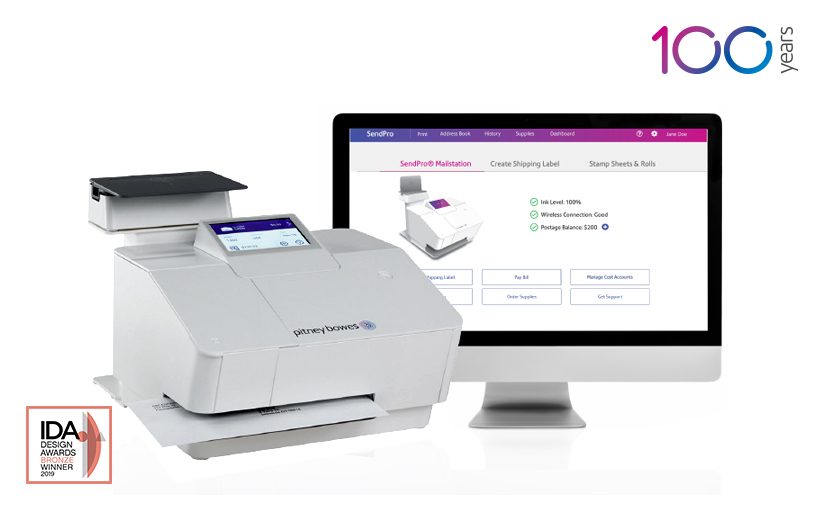 SendPro® Mailstation
Designed to easily print First Class® postage on letters, large envelopes, or postcards from a compact, manual-feed device.

Ideal for up to 50 mail pieces/week.
Find out more