Security screening and containment solutions
Designed to aid the detection of suspect devices.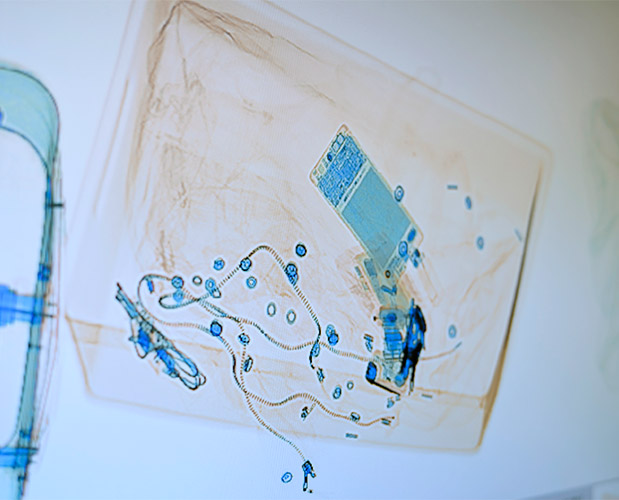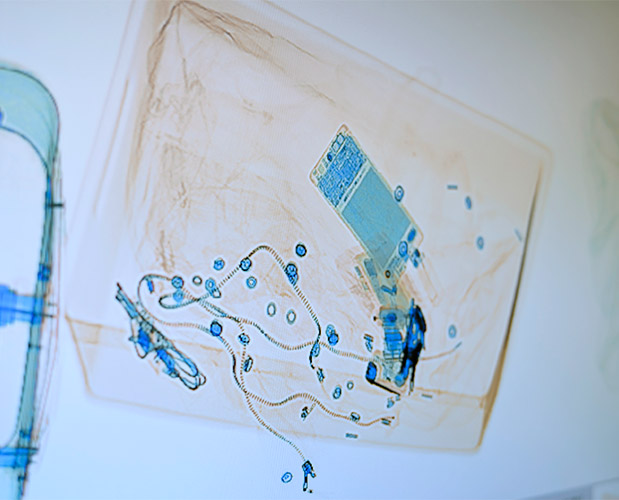 Key features and benefits

Enhanced safety and reassurance:
All solutions will give your business premises that extra level of security and reassurance to your employees and customers about their safety. Technology purposefully designed to ensure reliability, accuracy and ease of use when detecting potentially harmful objects or liquids.

Personalised training:
Certified programmes cover every aspect of mailroom security, from identifying hazards to operating machinery. Ensures your employees are fully familiar with the new security process and can confidently identify a threat.

Unrivaled service maintenance and response:
Ensure compliance with the Ionising Radiation Regulations 2017 (IRR17) and maximise uptime through industry-leading, pre-planned service calls to safety check and subsequently certify the machinery as safe and functional.
X-ray Cabinet Scanners

Todd Research have extensive experience with cabinet scanners and offer a choice of three innovative products in this space, each catering for different business requirements.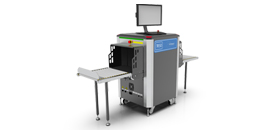 TR50A
When room is a premium, the compact TR50A maximises space without any compromise on detection capability.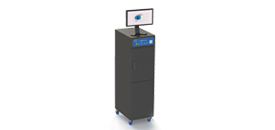 TR15-CT4
Compact, cost-effective threat detection solution without the space requirements and operating costs of a conveyor X-ray system.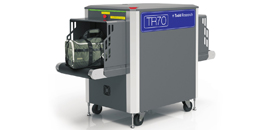 TR70A
The TR70 is our most popular conveyor model, offering vital protection against terrorist threats in high throughput receptions, postal and loading areas.
Device Containment

In the event of an emergency, Device Containment solutions enable suspect devices to be isolated and contained until they can be dealt with through your official procedures. They can be deployed in a range of public places including airports, train stations, sports stadiums and retail environments to reduce the risk of explosions.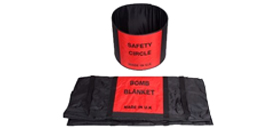 Bomb Blanket and Bomb Circle
Minimises the impact of explosive devices in mailrooms or public spaces.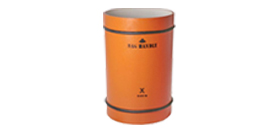 Blast Suppression Container
An affordable solution for containing explosive devices, withstanding up to 16oz (500g) of PE4 (plastic explosives).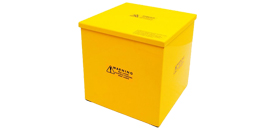 The HAZMAT Containment Unit
White powder attacks have become more common and although most of these incidents are discovered to be hoaxes it causes panic, shutting off of air conditioning and evacuations. The Hazmat (Hazardous Materials) Containment Box removes unnecessary worry to staff and allows business to continue as usual while the incident is reported and dealt with.
Metal Detection Systems

Ideal for detecting items containing significant amounts of ferrous materials, such as knives, guns and mobile phones.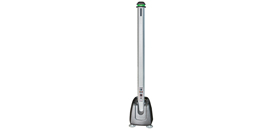 TR360
Discreet, mobile and effective, the TR360 features a patented, core technology platform, making it the most portable full body scan system available worldwide. Its unique structure represents a genuine breakthrough in scanning technology. Suitable for environments with limited space, or security operations in remote or temporary locations.

Mobile Trace Detection

With today's heightened threat of terrorism, security professionals at nuclear power plants, embassies, high-risk facilities, transportation, and government agencies are exploring explosives trace detection equipment, which also can be used to detect narcotics, as part of a robust security strategy to help protect the public and vital infrastructure from threats.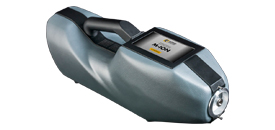 TR-TRACE
Detects and identifies a wide variety of explosives including pure explosive and composite explosives under different humidity and pressure conditions in vapour or trace (particles mode).