"We do the right thing the right way"
Our core value statement is the north star we use in our interactions with our clients, business partners, employees and communities.
Diversity is our reality; inclusion is our opportunity. Diversity acknowledges that we are all human, yet all different. We believe in treating one another with dignity and respect, while also valuing the differences that contribute to our individuality. Inclusiveness helps us capitalize on the strengths of our differences as we pursue our common goals. We are intentionally inclusive at Pitney Bowes because we understand that true inclusion is about creating a sense of belonging, as well as a safe space for individuals to be fully and authentically who they are. When individuals feel they belong, they contribute at a higher level and take greater ownership of the outcome. Thus, we get the benefit of the full value of our diversity for our clients, our markets, our teams and our communities. We are leveraging our differences to deliver superior results.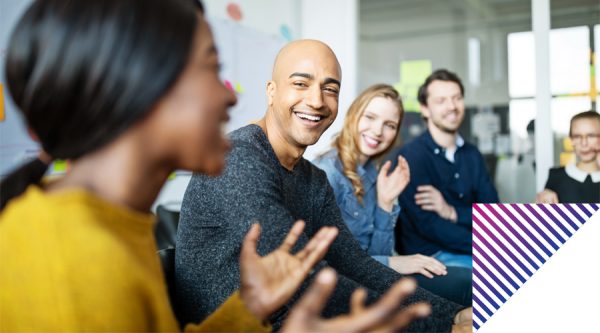 Together we RISE
Pitney Bowes has a long history of intentionally seeking and including diverse talent at all levels of the organization. On our Board of Directors, for example, women are 50% of our independent directors and people of color have been on the board since the early 1980s,including most recently Shelia Stamps who joined in 2020. We believe the utilization of diverse talent throughout the organization is a competitive differentiator that also helps us attract, grow, engage and retain the best talent as well.
Discover our Career Site