Services
Maximize your ROI and accelerate time to results.
Field Technical Services

Our team of certified technicians are here to help you prevent problems and quickly resolve any issues.
Flexible service options integrate maintenance, technical support and systems monitoring to support your business needs.

Valet Services
Take advantage of our proven skills and expertise. Pitney Bowes knows all the critical elements of an integrated print, mail and document processing ecosystem. We have proven industry experience helping clients reach operational and business goals faster.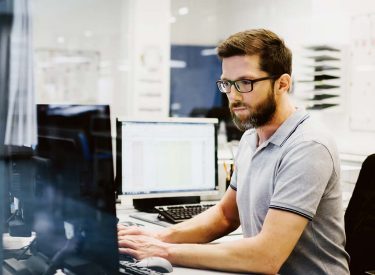 Achieve higher performance with our technology and service solutions.
Power Guard
Superior surge protection and power stability. Avoid power disturbances and improve operational efficiency. PowerGuard protects your mail solution investment.
PB Backup
Protect your data to protect your business. Backing up your data is essential. Professional installation and configuration of your on-site backup system will be provided by our skilled Pitney Bowes service professional.