Receiving and Tracking
Solutions for enterprise inbound package tracking.
Our solutions simplify the process of tracking packages within your organization. Reduce misplaced items and increase productivity.
Streamline the way you track a package across your enterprise.
Automatically enter all relevant information into the system, including carrier, tracking number, sender and recipient.

Get accurate, real-time package status throughout your enterprise allowing everyone to spend less time on manual handling and searches.

Reduce "where's my package?" calls to your mail room staff. Send email notifications to recipients once a package has been scanned.
Experience the convenience of a cloud-based solution and eliminate IT costs and delays.

JD Power recognizes Pitney Bowes
Pitney Bowes has been recognized by J.D. Power for providing "An Outstanding Customer Service Experience" for its Technology Service & Support Program.
Learn More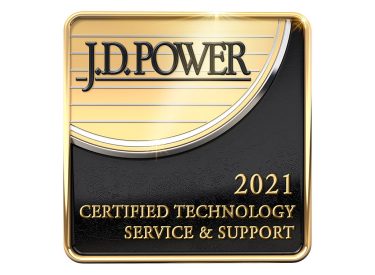 J.D. Power 2021 Certified Technology Service & Support Program, developed in conjunction with TSIA. Based on successful completion of an audit and exceeding a customer satisfaction benchmark for Technology Service and Support operations. For more information, visit http://www.jdpower.com or www.tsia.com.