You may not want a new machine, but you probably need one.
Product range
When it comes to mail, businesses and consumers are demanding more from less. More personal communication, more efficient processes, more controlled costs and more accurate reporting.
Our newer machines do all that and even more besides. Everything you need to get ready for tomorrow's more complex, more demanding mail run.
Overview

Connect+ 1000

Connect+ 2000

Connect+ 3000

Connect+ 500W
Connect + is better because it offers
 
Weighing, measuring, sealing and stacking
Web-based accounting with 'Inview'
Colour printing
Return address printing
Touch-screen
Internet enabled
Built-in tutorials
There's a Connect+ to match your needs.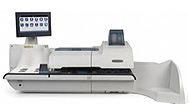 Look mom, no hands!
Automatic feed and return address printing for quicker, larger mail-outs.
A pump-fed sealer, flexible printing and touch screen display means a lightening fast, accurate and flexible machine. Measurable savings for volume mailing, from basic letters to large items.
Go to the Connect+ 1000 product page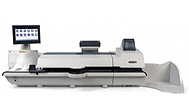 Low-touch, high-speed.
Professional level speed and fully automated processes.
Even faster and even more flexible. 110 letter per minute including shape-based rating for mail up to 16mm thick.
Go to the Connect+ 2000 product page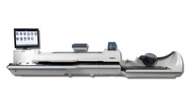 Twice the speed, half the hassle.
Between 200 and 300 letter per minute, even 19mm thick mail.
Perfect for businesses with high volumes and varying weights and sizes. Deals with a huge range of mail while measurably reducing costs.
Go to the Connect+ 3000 product page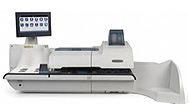 Minimise costs, maximize mail acceptance.
Weigh your mail as it goes through the system.
Automate and simplify the processing of all sizes of mail and gain complete creative control over the advertising messages that appear on your envelopes.
Go to the Connect+ 500W product page
<! -- Full Width Banner --> <! -- Half Width Banner -->