Welcome to the 2022 Order Experience Index
The pandemic was like a 100-year flood for the ecommerce logistics industry. It changed how consumers, retailers and vendors think about what really matters when it comes to buying online. 
We've compiled data from every step of the online order process using consumer surveys and ecommerce benchmarks to provide valuable insights for retailers in 2023 and beyond.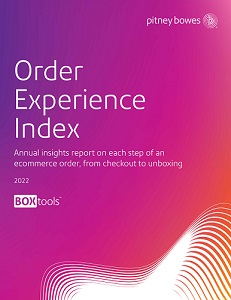 Download our annual insights report to learn the facts and stats across the following categories:
Checkout
Delivery
Unboxing
Returns
Cross-border (including Canada and cart abandonment)


We're only now starting to figure out what COVID-era behaviors are sticking around, and which are still being redefined. Let's tackle this challenging macroeconomic environment together.

Download the 2022 Order Experience Index, our annual insights report powered by BOXtools.