Pitney Bowes Recognized for Commitment to Expanding Diversity Among Suppliers
Named among WBENC's 2023 America's Top Corporations for Women's Business Enterprises
Pitney Bowes has a long history of prioritizing supplier diversity and continues to make investments in the program for the future. We believe diverse businesses enhance our global supply base, providing innovative strategies and solutions while meeting or exceeding expectations in the areas of cost, quality and delivery.
To enhance our work, we partner with supplier development organizations like Women's Business Enterprise National Council (WBENC), which focuses on the growth and sustainability of women-owned businesses. This week, WBENC announced Pitney Bowes has been named among WBENC's 2023 America's Top Corporations for Women's Business Enterprises and we couldn't be prouder.
"The company's history of supplier diversity is part of our overall longstanding commitment to providing equitable opportunities for diverse talent and communities.  It is a win-win for all as our business with diverse entrepreneurs is an investment in jobs for diverse talent, the health of diverse communities and the strength of our supply chain," notes Sheryl Battles, VP, Global Diversity, Inclusion and Engagement.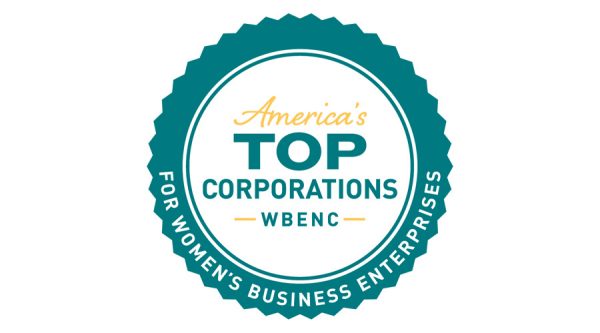 "We are honored to be included in WBENC's 2023 list of America's Top Corporations for Women's Business Enterprises," said Wendy Moreno, Sr. Manager of Supplier Diversity Global Enterprise Procurement. "Pitney Bowes is committed to growing our business using diverse suppliers and Women's Business Enterprises are a critical part of our program."
The list of Top Corporations is designed to recognize WBENC National Corporate and Government Members that demonstrate leadership, continuous development and improvement in corporate supplier diversity programs and supply chains. The Top Corporations also demonstrate ongoing dedication to successfully implementing world-class diversity and inclusion programs that enable growth and innovation, while breaking down barriers for women entrepreneur
"America's Top Corporations set the standard for leadership in corporate supplier diversity programs and supply chains, as well as in development and support for women-owned businesses. Top Corporations are valued partners in our now 26-year strong WBENC commitment to providing essential growth and opportunities to women entrepreneurs and business owners," said Pamela Prince-Eason, President and CEO of WBENC, the nation's leader in women's business development.
More about Pitney Bowes Supplier diversity program
At Pitney Bowes, we work to encourage opportunities for businesses to be considered as potential suppliers, with a specific focus on:
Minority (including African American, Hispanic American, Asian American/ Asian Sub-Continent, Native American, Alaska Native)
Women-Owned Small/Large Business
Veterans, Service-Disabled Veterans
Small Businesses
Small Businesses located in and certified as Historically Underutilized Business Zone (HUBZone)
Lesbian, Gay, Bisexual, Transgender (LGBTQ+)
Economically Small Disadvantaged Businesses (SDB)
Americans with Disabilities
We participate in a variety of supplier development events throughout the year, and regularly connect with potential suppliers through matchmaker events. For the past three years, we have been actively involved in the financial development of women's business enterprises through the WeTHRIVE program hosted by WBENC (Women's Business Enterprise National Council).
To learn more about Pitney Bowes diversity and inclusion programs visit https://www.pitneybowes.com/us/our-company/esg.html