James Fairweather
Executive Vice President, Chief Innovation Officer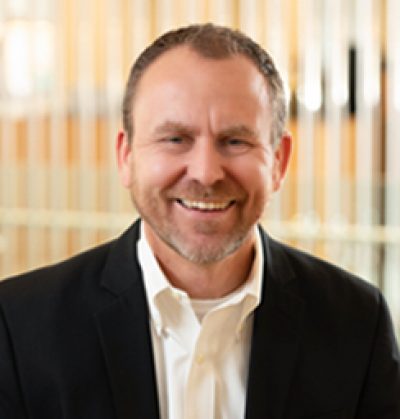 Dr. James Fairweather is Chief Innovation Officer for Pitney Bowes. In his role, he leads our innovation strategy as we continue our digital transformation and move to growth markets.
Prior to this, James was Senior Vice President and Chief Technology Officer for Pitney Bowes Commerce Services.  In this role, he leads the technology and cloud strategy for the Commerce Services business unit. He and his team have been responsible for the software development of Pitney Bowes Commerce Services including their industry leading cross-border and domestic technology solutions, and the integration of key acquisitions including Borderfree and Newgistics. He is also a Senior Fellow on the Technical Ladder at Pitney Bowes.
From 2012 through 2017, he drove the firm's strategic digital transformation and technology initiatives across Design, SaaS, Data and Analytics, API Management, Security and Mobility.  During this time, James created training initiatives to bring digital competencies to 1200 Innovators, and implemented an API strategy and program that resulted in the development of over 500 APIs that drove significant incremental new organic revenue. In addition, the firm developed and deployed over 30 applications in Amazon's cloud and developed a Big Data lake to support all lines of business with over one hundred cross business data sets and a team of data scientists across the company engaging in the development of analytics and machine learning algorithms using the lake.  In addition, James led the User Experience organization and championed the development of Pitney Bowes industry-recognized Design System and adoption of Design Thinking practices.
Before joining Pitney Bowes, James was with Therics, Inc. a Princeton, NJ-based biotech startup focused on the commercialization of three-dimensional printing for the manufacture of pharmaceuticals and tissue scaffolds.
James also spent many years as a designer, fabricator, and installer for the American kinetic sculptor George Rickey, whose work is part of the permanent collections of the National Gallery of Art in Washington, DC and the Museum of Modern Art in New York City.
James is a graduate of Rensselaer Polytechnic Institute, where he earned his PhD.  His thesis presented a design methodology for piezoceramic driven active structures using a combination of impedance-based modeling techniques and finite element methods.  He holds twenty-one United States Patents and is a member of the Board of Trustees of the Connecticut Science Center.