Create and Assemble Mail
Maintain privacy, increase efficiency and prepare mail. Do it all with less effort.
<br>We can help optimize your business with the ideal mail opening, folding and finishing solutions for your unique needs.
Experience precision, quality and security every step of the way.

Accuracy
Ensure all your mail and print jobs meet or exceed market standards.

Automation
Automating daily processes like assembling mail saves you time and money.

Professionalism
A professional finish to mailings increases open rates and response. Plus, it helps brand your company consistently.

Security
Make sure you protect your – and your client's – privacy by shredding documents in the most responsible ways.
Creating mail ready documents
The mail creation process starts with creating documents.  Our Relay Communications Hub is a SaaS platform that allows you to enhance your documents without making changes to the core platforms that generate your communications.  Relay Hub helps you easily reduce your mailing costs by correcting address data to decrease undeliverable mail, centralizing document production for better control, and shifting physical mail to electronic delivery like email.  Eliminate the costs of pre-printed forms, easily update branding, and add color to modernize your documents for improved customer engagement.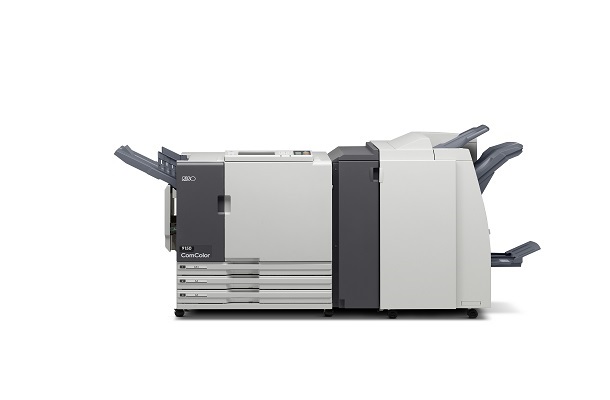 Printing mail
Next you need to print what you created. By creating high impact documents with our RISO ComColor® digital color inkjet systems you can create customer value and engagement by printing personalized communications that stand out. With ultra-fast printing speeds using inkjet technology, the end-to-end mailing process is faster and you gain operational efficiencies. And, by preventing paper curl and reducing paper jams because inkjets are a cooler printing process, the final product works better in the automated assembling and folding of mailings before stuffing envelopes. Automate folding and stuffing with a Relay® folder inserter.
Folding mail and stuffing envelopes
After you have printed your mailing, the next step is assembling the mailing, folding documents and stuffing them into envelopes. As a manual process, this has proven to be a tedious and manual process. By leveraging a Relay® folder inserter, you can automate this process by accurately folding multiple documents and inserting them into envelopes with ease. Ever experience a mailing where the recipient address didn't line up to a windowed envelope or – even worse -- a recipient received the wrong document? By combining the RISO ComColor® printer with a Relay® folder inserter, you can achieve superior accuracy and protect your valuable customer privacy.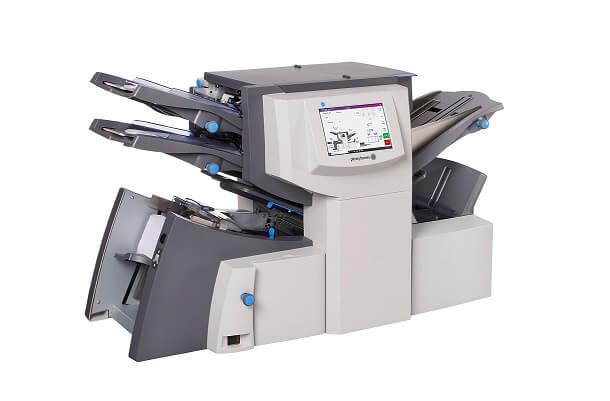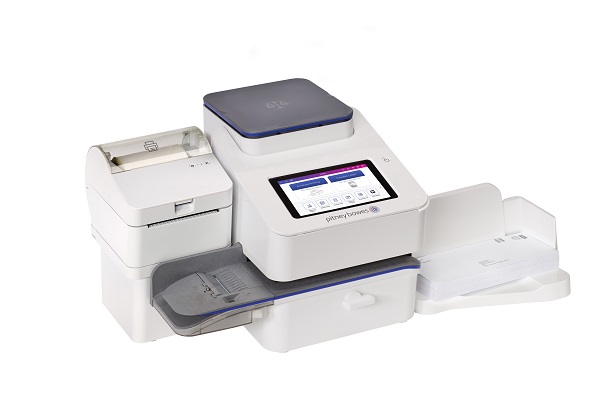 Sending mail
Once your mail is created, take advantage of being able to send it at discounted postage rates. We provide a range of shipping and mailing products that automate the sending of letters, documents, packages, parcels and flats. Plus, by leveraging our postage meters and shipping systems, you can identify the ideal sending option and receive postage discounts.
Outsourcing mail creation and sending
If your mailing process becomes too cumbersome to handle internally, we can help. Simplify your mailing operations by letting Pitney Bowes do it for you. Mailstream on Demand is an outsourced print and mail service for your First-Class Mail® documents like bills, statements, or letters. Print documents in full-color or black and white, and gain access to discounted USPS postage rates without investing in new software or hardware. By leveraging our relationship as the nation's largest USPS® workshare partner, you'll save on mailing costs with our extensive logistics network and our unparalleled mail sorting capabilities.