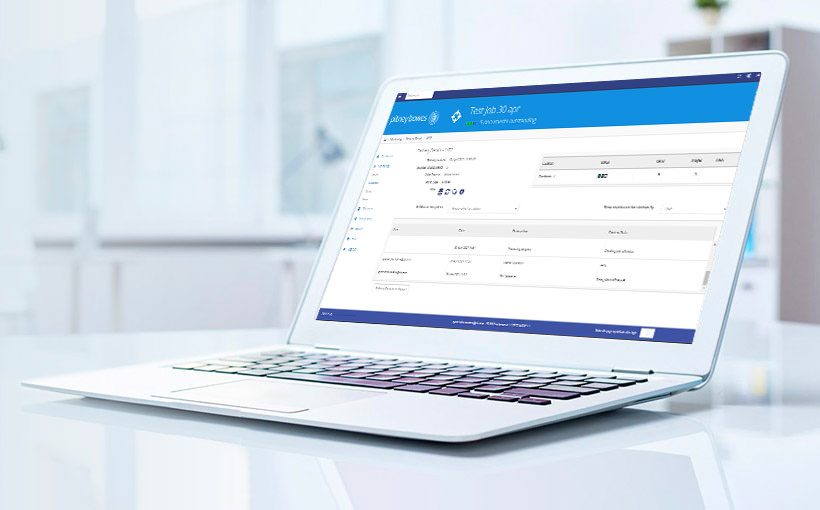 Mailstream On Demand
Gain peace of mind knowing your mail will always go out when it needs to with Mailstream On Demand. Our print and mailing outsourcing service provides flexibility, security, and cost control so you can concentrate on growing your business and not the mail.
Discover how to reduce mailing costs and improve productivity
Request more information
Online access to print and mail outsourcing services

Flexibility for when you need it
Enhanced visibility and security
Controlling costs
All the benefits of online printing and mailing services, without the capital expense

Printing and compliance from a trusted provider
Production color printing combined with full file-based white-paper factory gives you ultimate peace of mind.

Powerful data-cleansing tools
Reduce returned mail by correcting bad address data and updating moves using USPS® NCOALink®.

Robust reporting
Track jobs from production to delivery, complete with full digital document archive.

Convenient payment options
Receive a simple consolidated bill for your print and material costs and easily fund postage with our Pitney Bowes Reserve Account.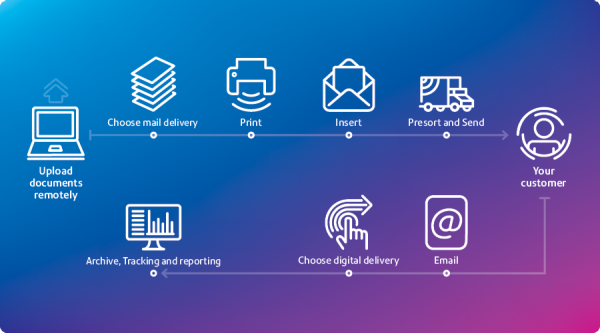 How it works
Eliminate the need for new hardware on site. Simply submit your documents' print stream or data file from your existing host software to the secure Mailstream On Demand online service. Then, our service creates customer documents and delivers them by mail or email.
Two great options
Mailstream On Demand can complement your existing processes by providing an off-site back up plan when unforeseen events occur. Alternatively, it can serve as a fully outsourced solution that eliminates the complexities of sending mail altogether.
Mailstream On Demand for backup mailing
Mailstream On Demand for exclusive mailing