Pitney Bowes Publishes 2022 ESG Report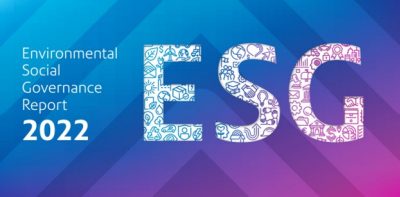 In the new Pitney Bowes 2022 Environmental, Social, and Governance (ESG) Report released today, we highlight how teams across Pitney Bowes are doing their part to further the company's focus on Governance, Environmental Stewardship, Diversity, Inclusion & Engagement, Recruitment & Development, Safety, Health & Wellness, Responsible Sourcing, Client Experience and Community Impacts. 
Highlights from the Pitney Bowes 2022 ESG Report include:
Extended our target to achieve carbon neutrality of our operations by 2040, to include our scope 3 emissions, those from our value chain, by 2050. 

Executed a significant Board refreshment, while maintaining the Board's significant diversity with women serving as four of the Board's eight independent directors, with two Black directors and one Hispanic or Latinx Director.

Continued our commitment to inclusivity across our company. Forty-three percent of our global population are women, and nearly 50 percent of our US population are people of color.

Achieved a 16.5% reduction of our CO2 emissions (scope 1 + 2 market based) normalized to revenue (CO2/$M of revenue) compared to our 2019 baseline.

Mobilized more than 1400+ volunteers in eight countries for programs that advanced childhood literacy and educational opportunity.

Joined forces for good with colleagues in other companies to form the Fairfield County Business Collaborative for Education Equity. Since its launch in 2020, the Fairfield County Business Collaborative for Education Equity raised more than $1.4 million for use in programs dealing with early childhood education, summer learning, college readiness, and food insecurity.

Recognized as one of Forbes World's Best Employers (2021), Best Employers for Diversity (2020, 2021, 2022), America's Best Large Employers (2022), Best Employers for Women (2018, 2019, 2020, 2021, 2022), Bloomberg's Gender Equality Index (2019, 2020, 2022) and Human Rights Campaign 100 percent Corporate Equality Index (2021, 2022).
Our commitment to ESG matters reflects our aspirations as an employer, neighbor and corporate citizen. Learn more about our ongoing work across these areas, in the new Pitney Bowes 2022 ESG Report and this blog.