Is your organization bogged down by manually processing incoming packages?
If you're like the majority of organizations, you receive and deliver incoming packages through a manual process. It's time consuming, labor intensive and is often derailed by human-error. Automating the process provides organizations with peace of mind while delivering significant time and cost savings.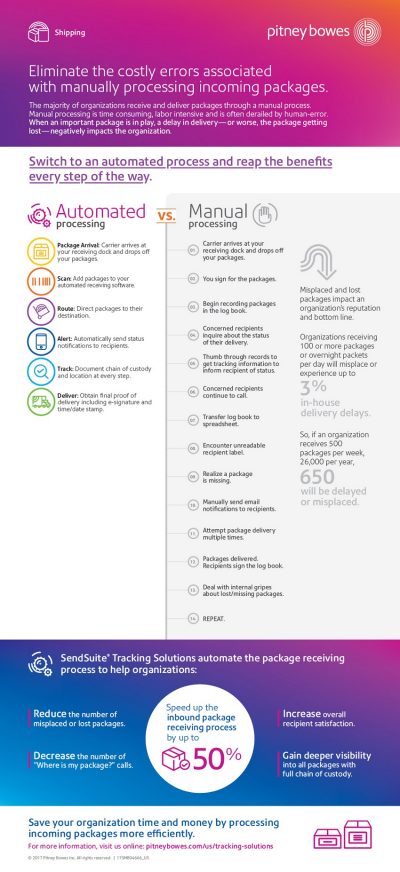 Learn more
To learn more about the industry challenges and how automated technologies are shaping today's receiving operations, download the new e-Book from Pitney Bowes entitled: Take control of your inbound packages.