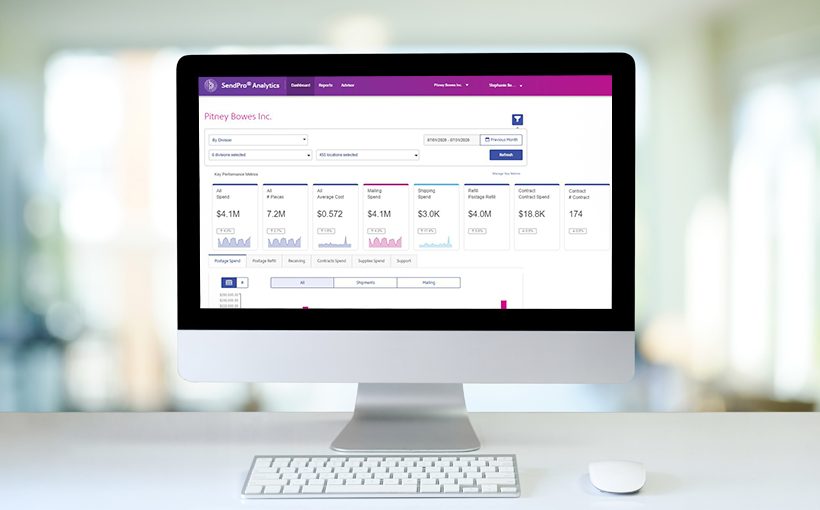 SendPro® Analytics
Whether you need to capture usage, costs or activity from multiple sending and receiving solutions or a fleet of 1000 or more, SendPro® Analytics removes the complexity.

SendPro Analytics is a cloud-enabled solution that provides visibility and insights on sending, receiving and locker activity and cost across your organization fleet from one convenient interface. 

Request more information
Near real time data
Unlimited device and software connections
Postage spend and refill activity by location, product, and more
Interactive maps shows activity by location
Metrics and reporting by device, division and user 

Why SendPro Analytics
Powerful Data
Your data is the nucleus. Start with a bird's eye view then quickly drill down to the hot spots. Get granular visibility on usage and spend by location, product and user.
Identify Saving Opportunities
Key Performance metrics identify usage, pockets of savings and makes recommendations on how to save.
Complete Efficiency
Organize data to support the way you work. Group it into divisions and use custom fields to map the information to your internal systems for efficient backend reporting.