Helping you to transform communication processes to become more connected, agile and resilient.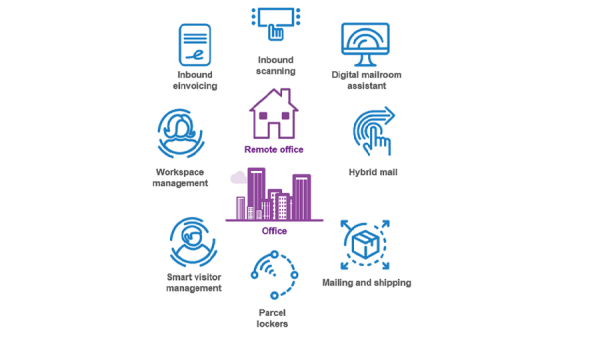 Respond to the changing demands on your business and come back stronger.
Whether you are onsite or working remotely, our inbound and outbound mailing, sending and receiving solutions help you maintain business continuity.
Our office and workspace solutions are designed to bring your people together and help to drive your business forward.