Table top inserting systems

Our tabletop inserters help mailers of all sizes fold, insert and seal volumes from a few hundred up to 200,000 mailpieces per month.
Relay® low to mid volume folder inserters
Spend less time stuffing envelopes with our fast and simple-to-use systems.
Low-to-mid-volume mailers can quickly fold, insert and seal between 900 to 3,500 envelopes per hour, saving valuable time and money.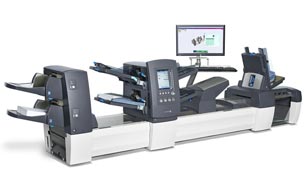 Relay® mid to high volume inserter systems
Increase accuracy, security and the speed of your mailing process.
Using file control technology, our systems can handle up to 5,400 envelopes per hour, increasing productivity and accuracy.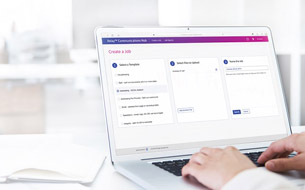 Relay® Integrity Express
Fast and secure mail folding and inserting made easy.
Relay Integrity Express makes it simple to add 2D barcodes to your documents that your folder inserter then reads to automatically assemble your variable page documents into the right envelopes.
Production inserting systems

Our production inserters help mailers insert volumes from a few hundred up to millions of mailpieces per month.
DI™2000 inserting system
Optimize mail operations with this flexible and durable platform.
Our modular and compact inserting system features a throughput of up to 10,000 mailpieces per hour.
Production inserter accessories

Modules that seamlessly integrate with inserters to improve operational efficiencies.
Inputs for high-volume inserters
Choose your inserter input to enhance productivity and performance.
Two lines of inputs process high-volume applications to enable high productivity and high-speed feeding.
Printing solutions

Our digital color inkjet systems create engaging, personalized and accurate mailpieces.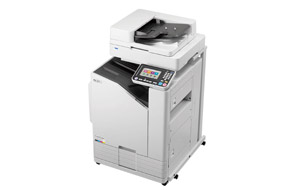 RISO ComColor® FW Inkjet Printers
Accelerate your print and mail process.
The ComColor FW printers combine ultra-fast printing speed with inkjet printing technology. This prevents paper curl and reduces paper jams typically experienced from traditional toner-based printers.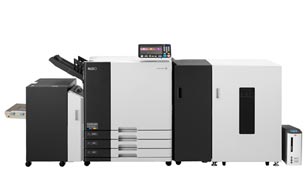 RISO ComColor® GD Inkjet Printers
Put your high-volume inkjet print and mail production process on the fast track.
This world-class inkjet solution combined with a new Fiery® RIP improves the productivity of your print, while making your end-to-end mailing process faster and more efficient.
Ideas and insights to help grow your business