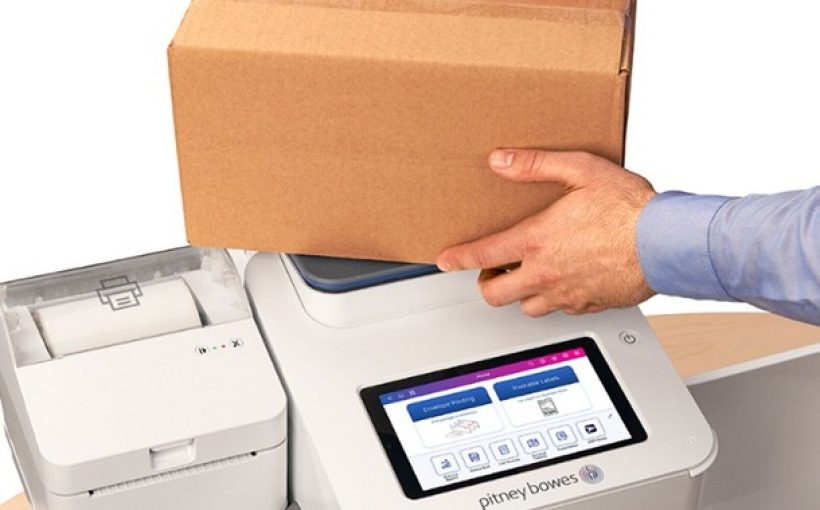 SendPro®+
Process mail and shipments, print labels and automatically save with a compact, easy-to-use postage meter sending solution.
Skip that trip to the Post Office to buy stamps. This semi-automatic, compact mailing and shipping machine is designed to easily process USPS®, UPS® and FedEx® mail and packages.
The SendPro® + makes it easy to process mail at 65 letters per minute, weigh packages up to 15 pounds and print multi-carrier IMpb trackable shipping labels – all from the device's full-color, 7" touchscreen display, while automatically saving on postage. Plus, you can access SendPro Online from any computer.
Simplify all your mailing and shipping processes with an easy-to-use, compact postage meter machine designed for small to mid-sized businesses.

Request More Information
Why SendPro + is the right postage meter machine for your small to mid-sized business

Simple to use
Easily navigate menus and select options from the device's 7" color touchscreen display. 
Automatic savings
Pay the correct amount for postage and save 4¢ on First-Class® postage, up to 40%* off Priority Mail® and up to 62%** on UPS® daily rates.
Fast processing
Process mail at up to 65 letters per minute, weigh packages up to 15 pounds and print IMpb trackable shipping labels.

Access to SendPro Online
Log in online to ship, track, get accounting and save more.
* Priority Mail savings based on a 10lb, Zone 4 shipment. ** UPS rates are limited to shipping from the continental U.S. only. These rates and discounts exclude shipment origins from Hawaii, Puerto Rico, and Alaska. Rates and any applicable discounts are subject to change at any time without notice.
JD Power recognizes Pitney Bowes
Pitney Bowes has been recognized by J.D. Power for providing "An Outstanding Customer Service Experience" for its Assisted Technical Support. Learn More.